Forum home
›
Commuter cycling forum
›
Commuting chat
I am now officially a cycle commuter....
magibob
Posts: 203
1/ Because I said so.
and
2/ Because I have actually commuted to work on my bike, Twice actually.
Feeling pretty chuffed with myself. It's 28 and a bit miles round trip, 13 and a bit out, and 15 and a bit back. Nothing to a lot of people, but as a 55 year old fat bloke......
I did it in about 1 hour 20 each way. The 4 and a half miles from Palma seafront to work is uphill all the way. Imperceptibly so in the car, Pretty damn perceptibly on the bike. Hence similar times each way, despite going the scenic route home.
Gave myself plenty of time to cool off when I got there. No showers at work, but had a big wash, and used baby wipes on the "pits and bits." Followed up with a good spray of perspi-antirant and felt pretty fresh all day. No complaints from the neighbouring desks, so I assume it worked.
Best thing was I properly enjoyed it.
Looking forward to the next one. Only issue is time. I play a few nights a week in a band plus have the full time day job. Couple of days off a week, so works out that the next time I can sensibly commute will be next Thursday. That's a week to wait!
Outbound...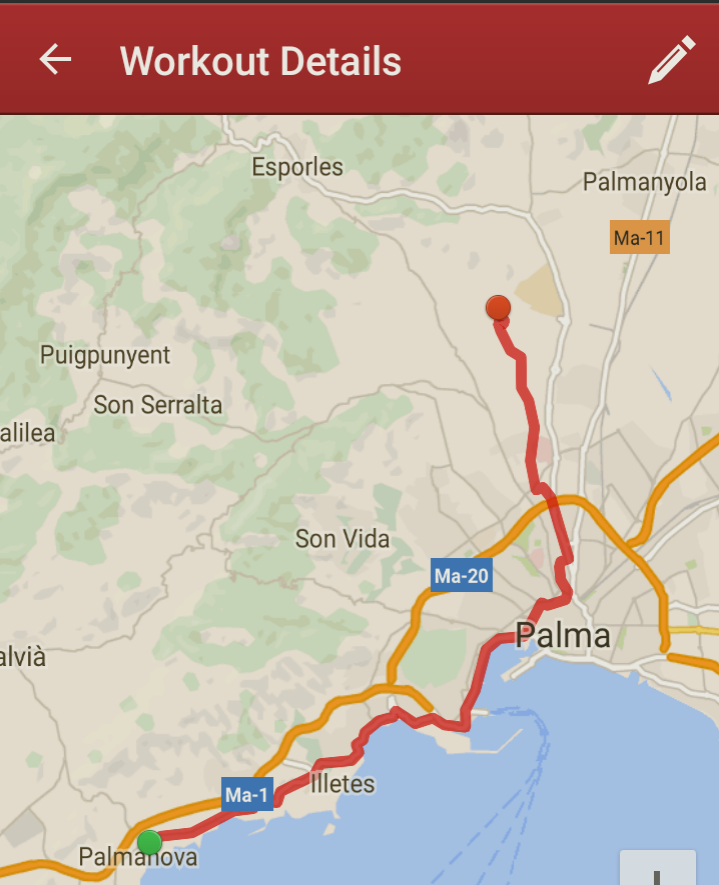 And back.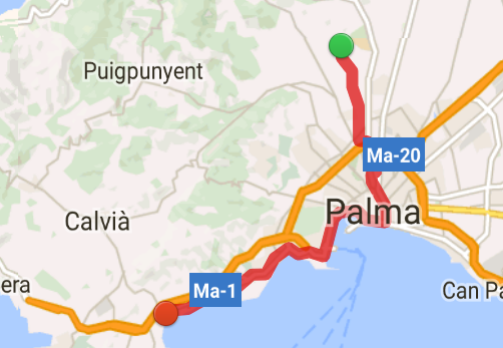 Cheers.
Andy