Forum home
›
Commuter cycling forum
›
Commuting chat
Spokes still twanging - does that mean I need a new bike?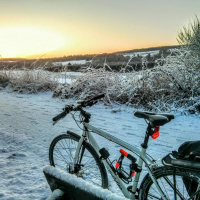 seajays
Posts: 331
Spokes on the front wheel still playing a merry tune as I ride along, despite my half-hearted attempts to adjust. I think LBS visit is in order, however not sure when I'll be able to do that.
Clearly there must be a safety hazard here, which must be enough justification for SWMBO to allow me bike number two? What do you think?
Cannondale CAADX Tiagra 2017
Revolution Courier Race Disc '14
My Strava