Forum home
›
Mountain biking forum
›
MTB general
First XC race Sunday - Tyre Question!
dirkpitt74
Posts: 518
Guys,
Doing my first XC race on Sunday - The Cannock Chase Winter Classic.
We did a course ride last weekend (for a small donation to charity as the course isn't usually released) and it was pretty muddy in places.
Struggled for traction on a couple of the climbs and I'm guessing it won't have dried out with the rain we've had this week.
And with a couple of groups ahead of mine it's probably gonna be quite cut up/gloopy.
I currently run Conti Mountain Kings front & rear.
I have sitting in the garage a pair of 2.2 width Geax Datura 'Wet weather/mud' tyre: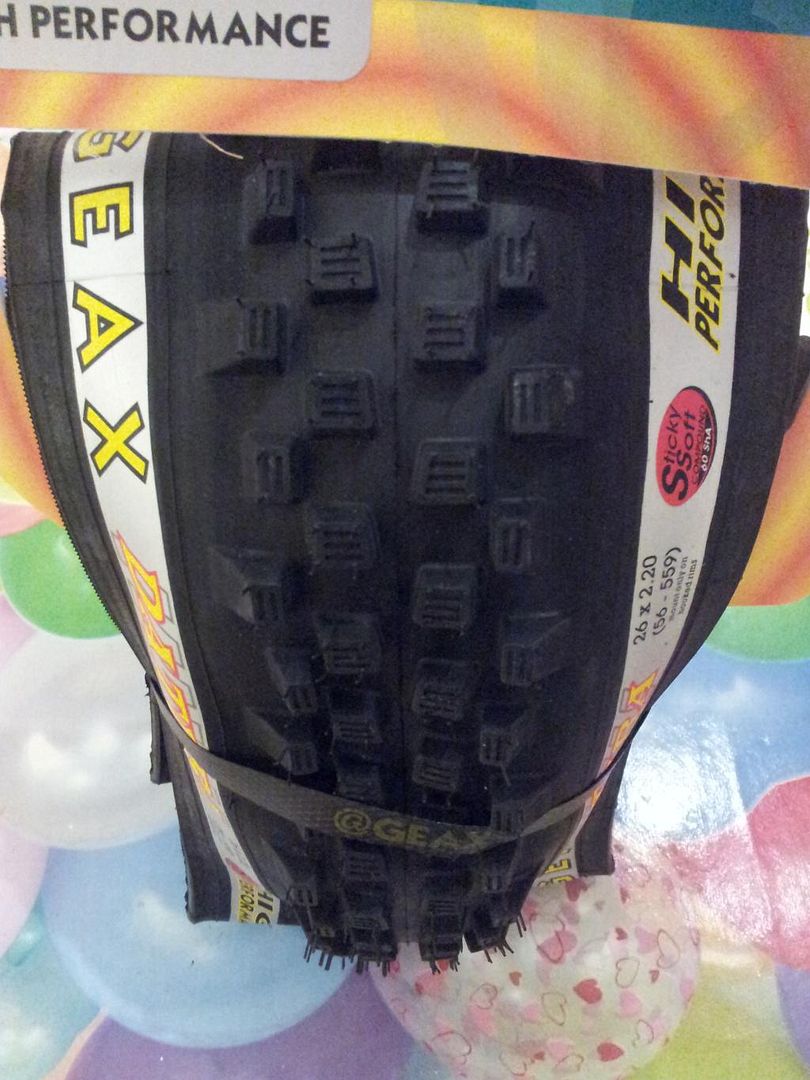 I also have 2.4 width Mountain King sitting around.
Question is which tyre do I put on the back?