Forum home
›
Road cycling forum
›
Your road bikes
Another new build on a SAB carbon frame
captain_vimes
Posts: 262
My last build was a flat-bar road bike with Deore running gear for mucking about on, but I was so impressed with the SAB frame that I bought another one to build up as a full road bike.
The frame is 55cm square and is set up for me in the photo's. I am 5'10" with a 31" inside leg. Full SAB carbon frame, Felt carbon forks, RS20 wheels, Prolite bars, Spoon saddle and then a full Tiagra groupset with the exception of 105 shifters and bottom bracket.
Only had the one 3 mile ride today to get the gears set up and seat/bars adjusted but rode really, really nicely.
Not sure if I will keep it for a season or sell on as the bike count is up to six now..... :shock:
All parts are new except the wheels which only have a couple of hundred miles in them and are as good as new. Total cost came in just over £620 thanks to the ridiculous £99 frame price!
It certainly looks the dogs (in my humble opinion....)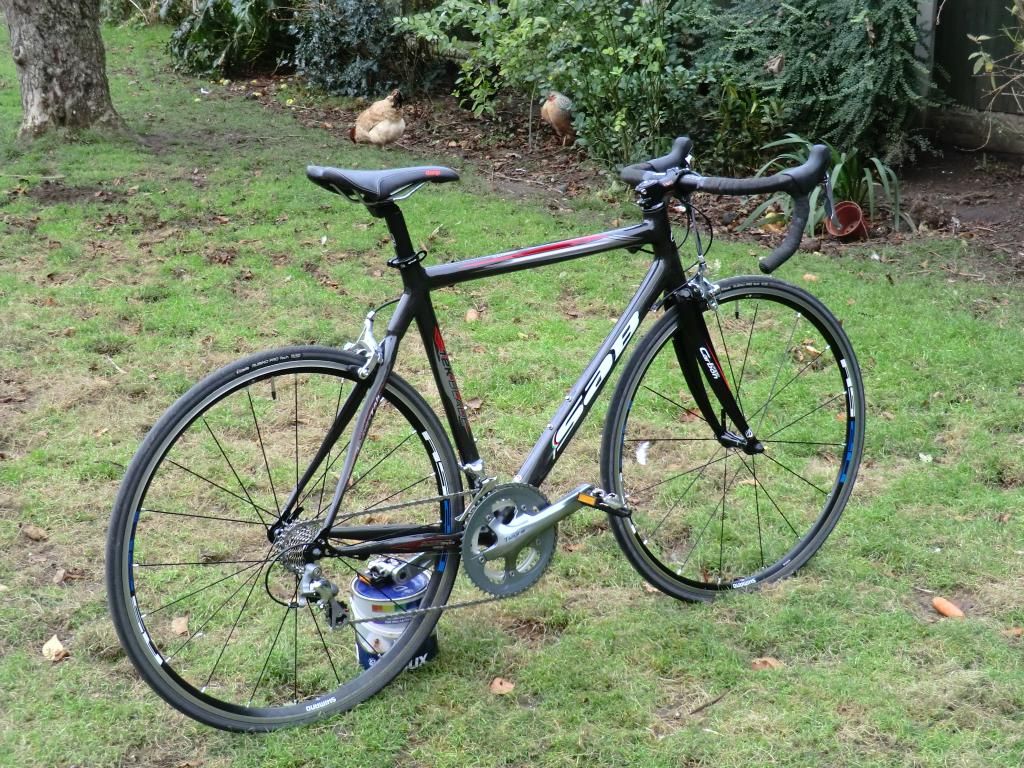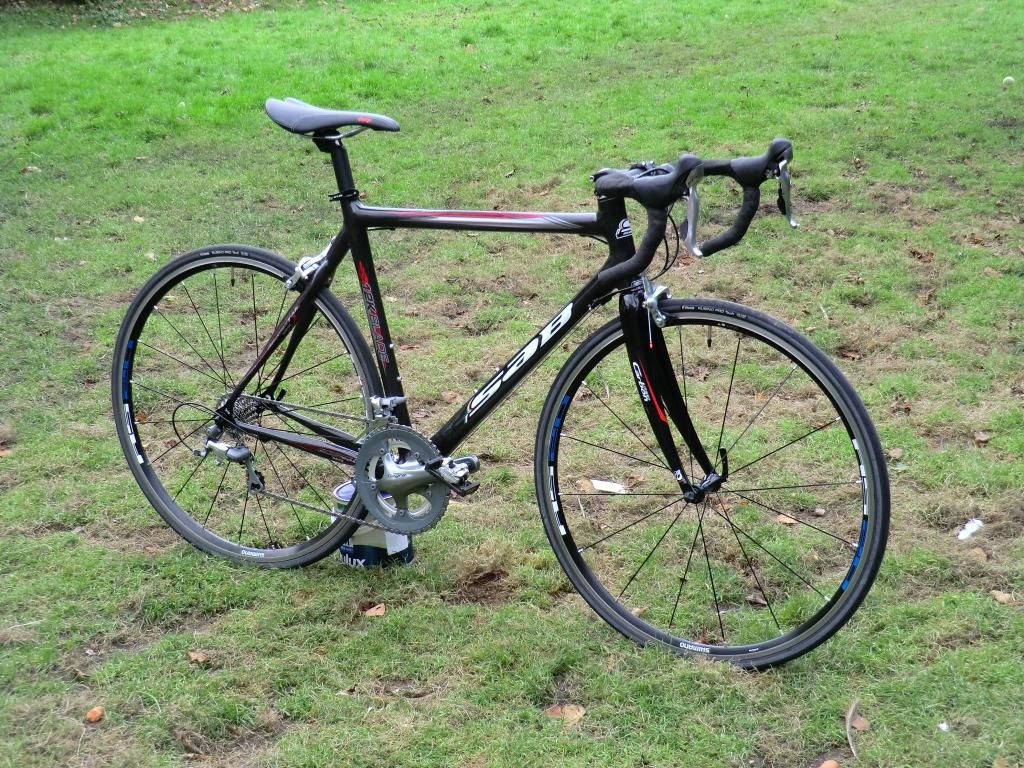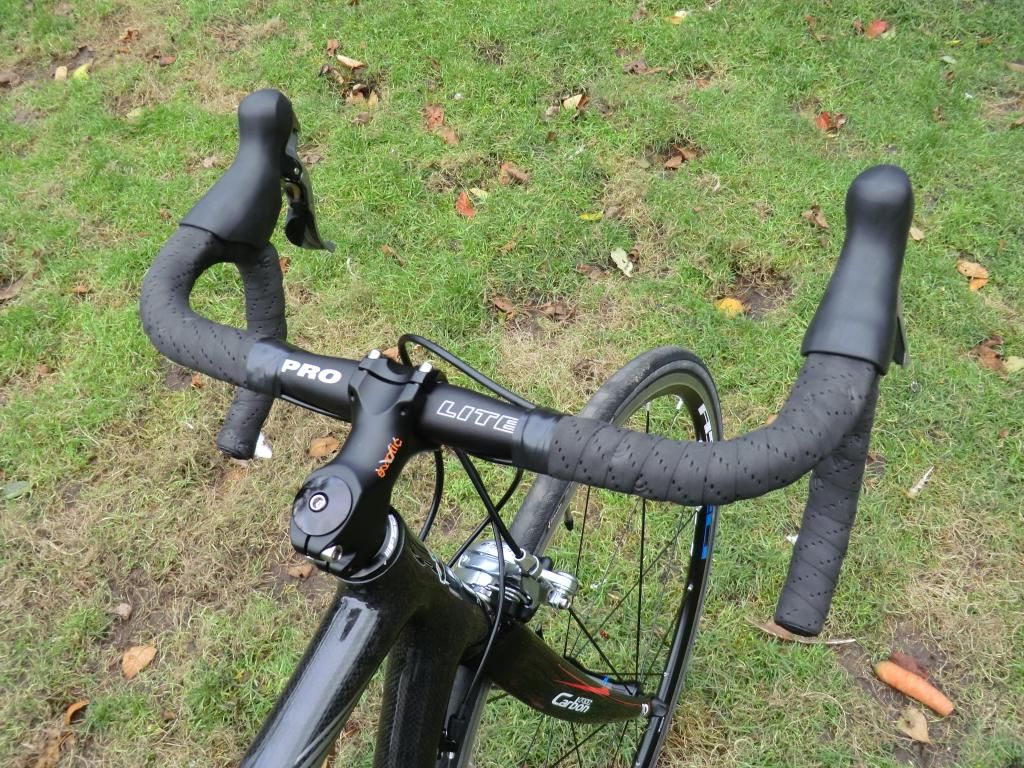 And my previous SAB build....