Forum home
›
Road cycling forum
›
Your road bikes
Merida Ride 93 Carbon.
PLuKE
Posts: 181
Well I have had my first road bike the Merida Ride 93 carbon for just over 2 months, and really love cycling! I was really unfit for a 27yr old, but my fitness has come better, and lost of few pounds and back I to my 32inch jeans!
Anyway, here are a few pictures in order of when I first bought it, and a few changes have been made, Helo tape in prone stonechipping area. played with seat angle and height, and the hoods, stem and spacers, I like how I am on the bike and feel pretty low but comfortable, I fitted some Schwalbe Ultremo ZX tyres around 1.5 months ago, and they made a big difference compared to the standard fitment tyres.
This week I bought some Campagnolo Scirocco 35 wheelset, and couldn't really feel in the hand the weight saved compared to the Alexrims Race 24 with Tiagra hubs that came with the bike, but on the road there is a big improvement, can cruise at a higher speed easier and longer. And somebody who I ride with commented. Also the amount of cleaning I do on it, I think helps shave paint thickness!
Thanks
Luke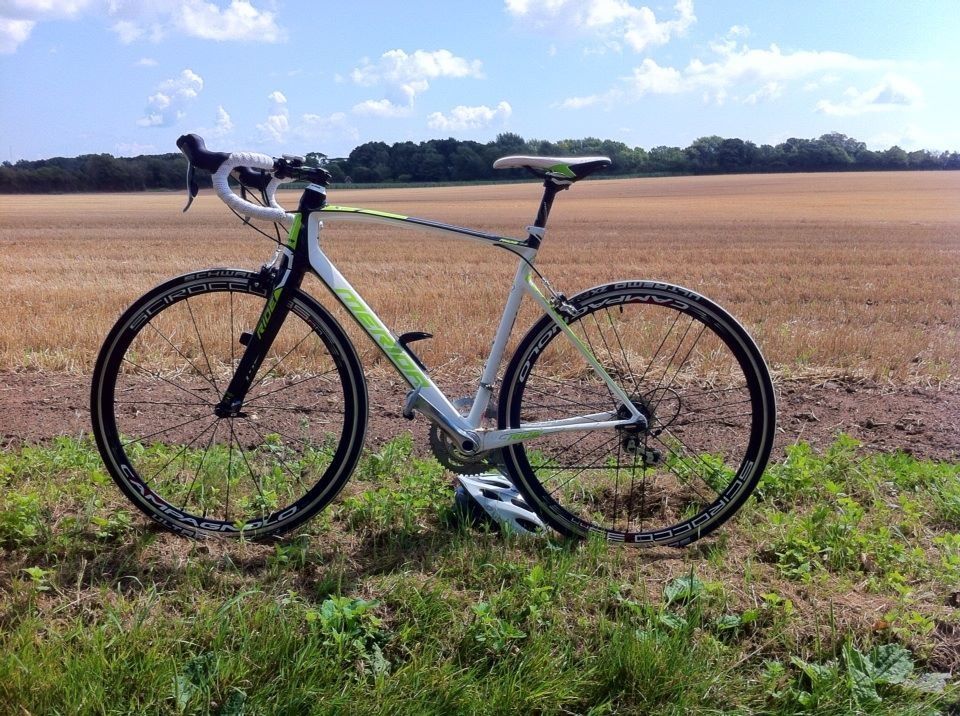 2013 Merida Ride 93 Carbon