Forum home
›
Road cycling forum
›
Best bottle cage (yes, sorry, but..)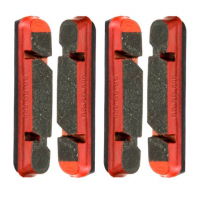 neeb
Posts: 4,467
I did try the search facility and got a "general error"
I'm looking for something that will not under any reasonable circumstances drop a bottle, even going over cobbled speed bumps downhill as I was yesterday..
At the same time the bottle needs to go in with a casual shove in the approximate direction of the bottle holder, and not require a great deal of force to insert and remove.
If it could be light too that would be a bonus and I wouldn't mind paying for it (within reason), but not if it's at the expense of functionality.
I was about to order some Elite Custom Race as they seem to have a great pedigree, but they have been around a while now, are some of the more recent Elite cages just as good or better?
I've also heard good things about the Arundel Mandible.