Forum home
›
Mountain biking forum
›
MTB beginners
New (for me) bike and first outing.
jdk2014
Posts: 24
Well I managed to find a Voodoo Hoodoo locally for a decent price. I also got some cheap bike stuff from Aldi. It's good to be back in the (gel saddle covered) saddle.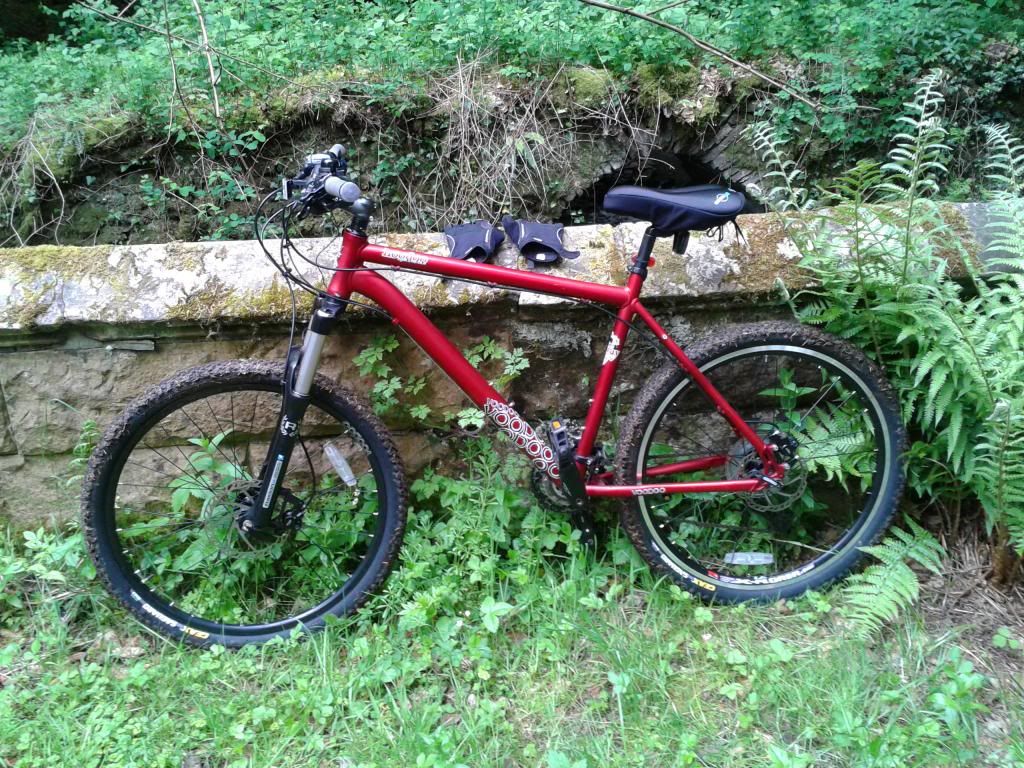 I went a 12 mile route around New Lanark with a mix of forest paths, farm tracks and quiet B roads. There was some very steep hills both up and down, some stairs and steps too. Here's a video of part of the route, not me but I thought it was worth showing.
http://www.youtube.com/watch?v=9V4-TH3VALc
It took me about an hour and 40 minutes but about half an hour was spent taking photos and chatting to people.
I had a great time and look forward to tomorrow's ride.