Forum home
›
Road cycling forum
›
Your road bikes
My Planet X RT-58 alloy
DRobins
Posts: 10
Had a nice delivery from the courier yesterday! My planet x RT-58 alloy was delivered so thought I'd put a pic up on here for people to have a nosey at.
I've purchased it to replace a Triban 3 that was too big for me, and I'm pretty chuffed with it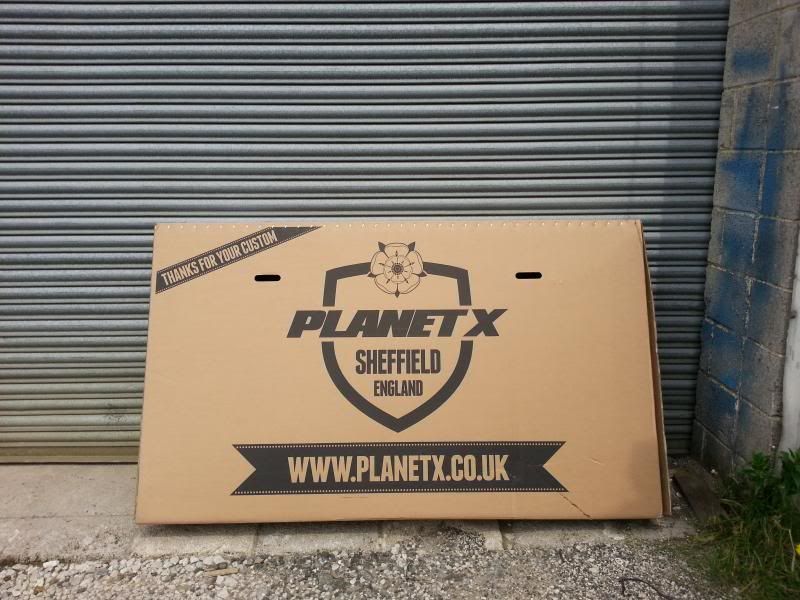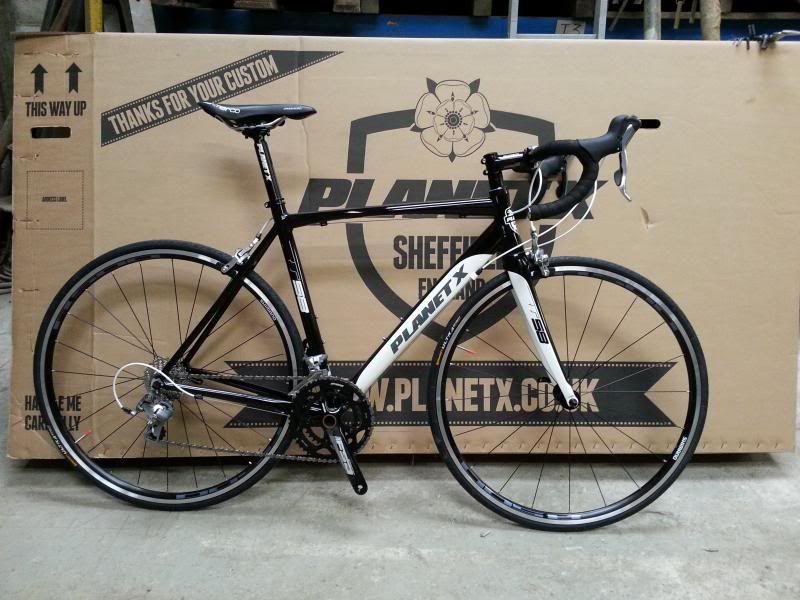 I put my pedals on after work and went for a quick spin, punctured 2 miles from home :x
But at least it gave me chance to test out my new mini pump and other bits that I've bought to carry out repairs on the move now I'm getting a little bit fitter/lighter and cycling further from home.
Hopefully I'll be able to go for a longer ride this weekend and give it a proper test.