Forum home
›
Road cycling forum
›
Your road bikes
De Rosa R848

jmillen
Posts: 627
Evening folks,
Picked up my new De Rosa R848 this evening. Just a quick pic in the sun (apologies for the size of it and the length of the grass!), I'll follow up with some better ones in the next few days. Spec is as follows:
Front Derailleur:
Shimano 105
Rear Derailleur:
Shimano 105
Shifters:
Shimano 105
Brake Levers:
Shimano 105
Chainset:
Shimano Tiagra Compact
Front & Rear Brake:
Shimano Tiagra
Wheels:
Fulcrum Racing 3
Tyres:
Continental 4000S
Pedals:
Shimano 105 Carbon SPD-SL
I'll be putting on plenty of heli-tape over the next couple of days before its first outing at the weekend.
Couple of things I'd like to change, but I'm going to try and wait for things to wear out before replacing them!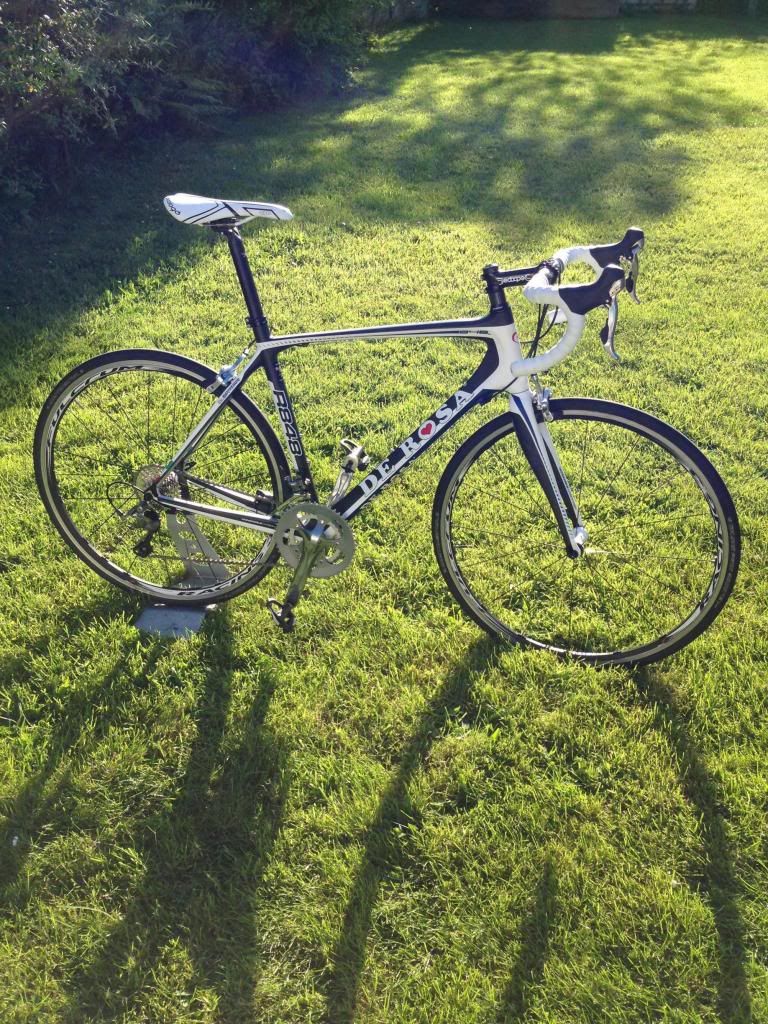 [/URL]
2010 Specialized Stumpjumper FSR Expert Carbon
2014 De Rosa R848
Carrera TDF Ltd Commuter