Forum home
›
Mountain biking forum
›
MTB general
Sorting A Local Loop Out
iwilldoit
Posts: 710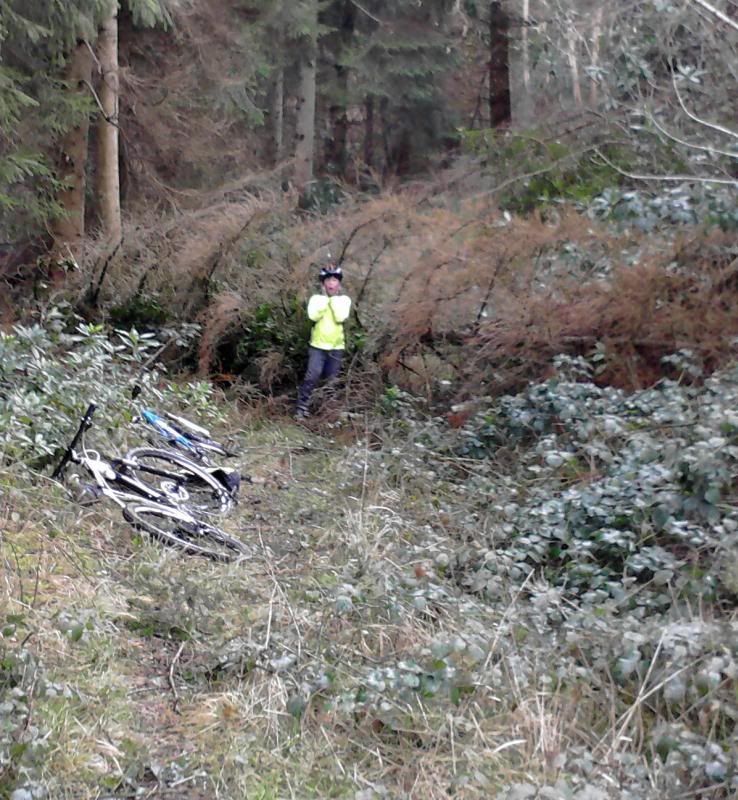 Me and the boy went exploring around a couple of local loops that we haven't been on since the stormy weather and to our surprise there was the odd tree down and it was super boggy in places as well, we took a little pruning saw with us bet we could of done with a chainsaw to be honest.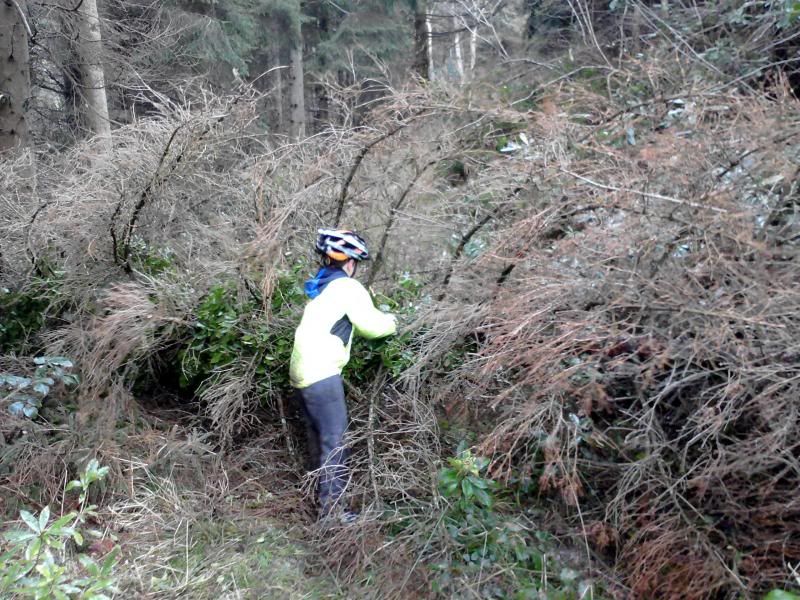 This was a token gesture on D's behalf, I was sweating my bit off by the time I got through it and only to find another one just around the corner, as we moved on we moved a couple of smaller ones which were quite easy.
As we got onto the more open going things got easier if very wet and the little lane behind the bikes was a deep grey sticky gloop so we slithered down the side of it, as the route is quite a big loop I asked D if he wanted to go round again now it was open, guess what the light weight didn't, he's supposed to be the young fit one !!