Forum home
›
Mountain biking forum
›
Your mountain bikes
Steel is real attempt #2 - Cotic BFe - Now for sale
lawman
Posts: 6,868
As some of you may have seen over the past few weeks, I had a number of problems with my Stanton Slackline, the seat tube on the original frame and it's warranty replacement were faulty and after a customer service nightmare I got my money back and went for a BFe
Worked out well in the end as my Reverb needed servicing and the price difference between the frames covered the cost of that, which was a bonus made even sweeter when they sent a brand new 2014 Reverb instead of repairing the old one.
Wasn't whether to stick with the black theme and go for the Gritstone, but the Bright Green looked awesome and I fancied something different, every proper MTB I've owned has been black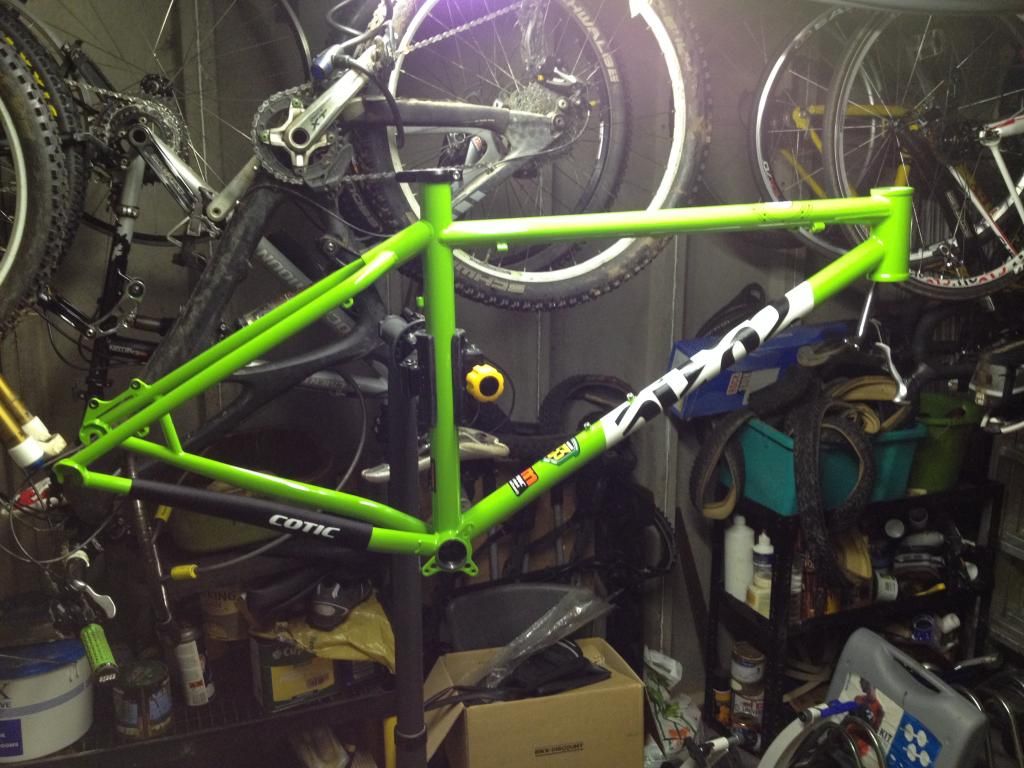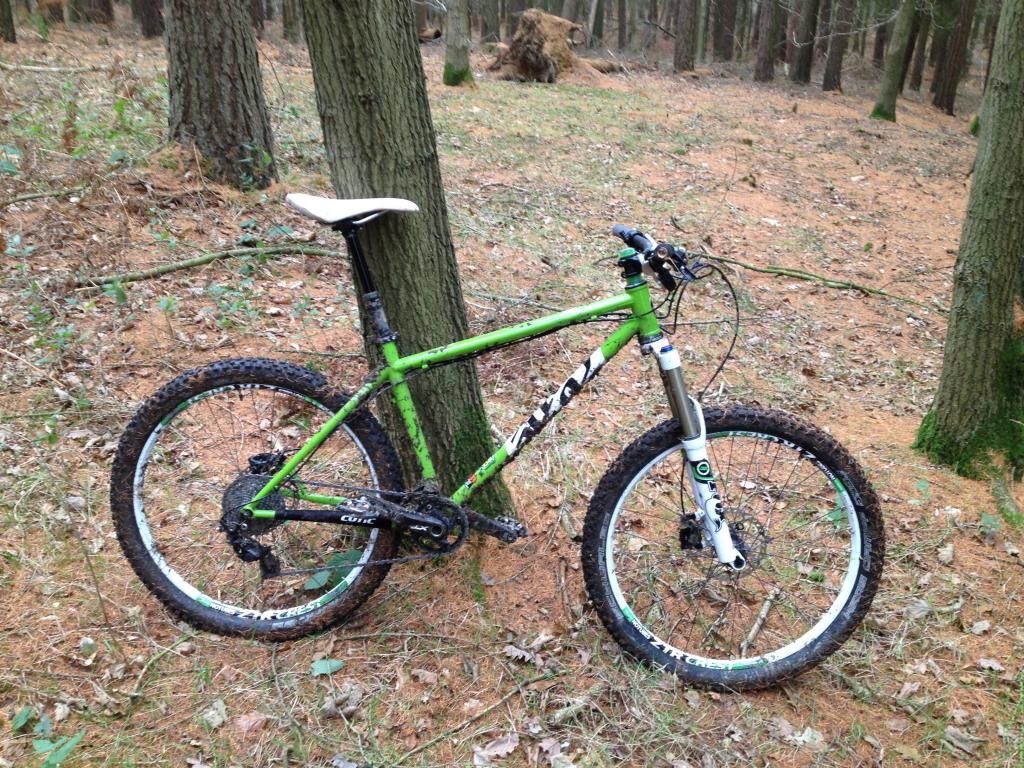 Apologies for the shocking iPhone photos and the cluttered garage
Had it's maiden voyage this morning, apt given a boat would have probably been more suitable, and I'm well impressed, very comfy, great ride position and the geometry is spot on, manoeuvrable but really stable too. Frame seems really well made and I'm chuffed with how it's turned out with the Green fork and wheel decals
The superstar chainguide is pants though, always rubs no matter how you set it up so it may well get a Works Components narrow/wide chaing ring and I'll bin the guide. Well impressed with the Fox forks too, they're the basic open bath version but they seem far better than my old Revelations, and I really noticed the tapered steerer over the standard steerer on the HD, seems a lot more precise and holds a line better. ESI grips are brilliant as well, I tend to run my hands right on the end of the bars and found lock-ons dig in on long descents, and the ESI's are so comfortable and really grippy too, half the weight of the ones I took off as well! Can't wait to get this back to uni and on some proper trails, could well be the best hardtail I've ever owned!