Forum home
›
Mountain biking forum
›
my first new bike
Igor Aveiro
Posts: 8
hi guys,
I've owned plenty of bikes but all either hand me downs or used.
I'm buying my first new bike and need some advice
I'm mainly going to it use to commute to work and back but because i live in the Cotswolds, theres a few nice places to ride. (tracks, green lanes etc)
i don't want to spend a massive amount as i cant justify the expense for my needs. I've budgeted around £500, and the only things i'm pretty much settled on is i want a 29er
my local bike store suggested a Saracen Kili Pro. It's just within my budget and looks and feels great to ride. I'm 5'10 and tested the 15" frame, and it felt really good as my previous bike was also a small frame bike. By what i've read though, 15" is too small for my height. Would you agree or is there anyone out there which thinks a 15" (small) frame is ok for someone that is 5'10?
he let me take it around to my work just for a quick play. this is me sat on it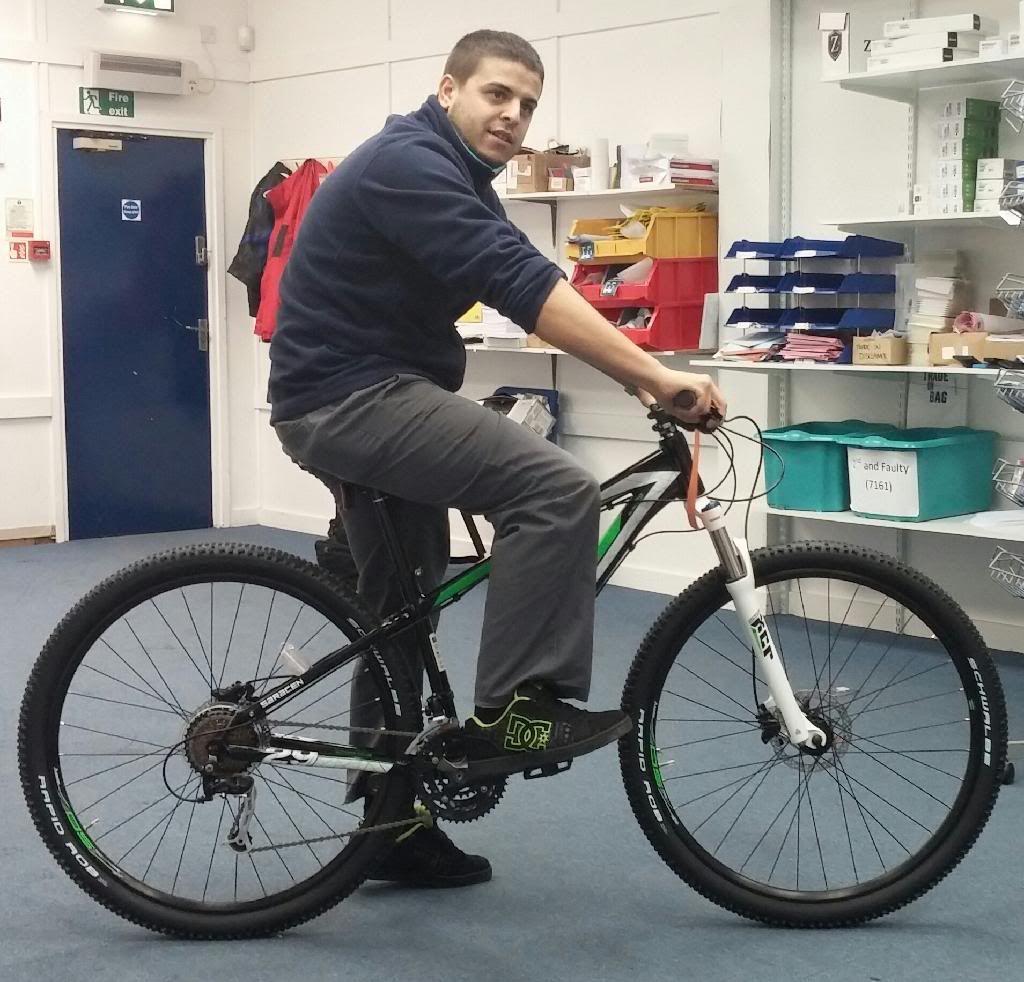 thanks in advance