Forum home
›
Road cycling forum
›
Workshop
Can you identify this bottom bracket and suggest upgrade?
pilot_pete
Posts: 2,067
My Felt cyclo crosser has a cheapish bottom bracket which is starting to clank and will need replacement. Can anyone identify it from these pictures please?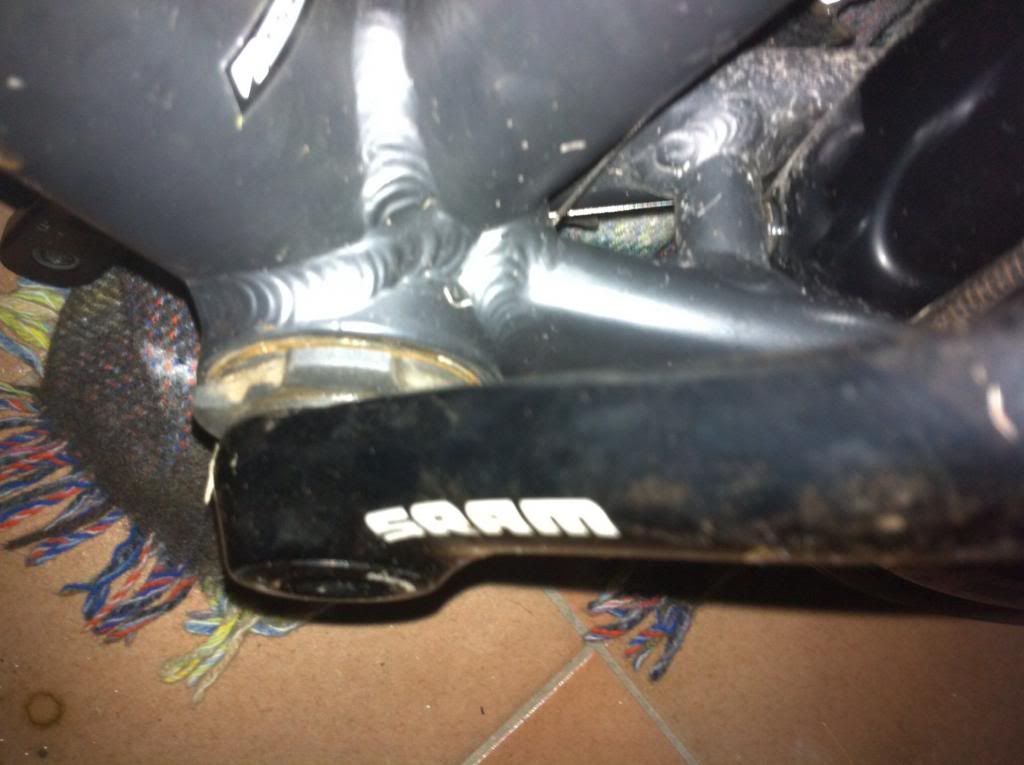 It has a strange plastic adjuster with a '+' and '-' on it with a tiny clamping Allen head bolt to lock it. I have tried loosening this and screwing the adjuster in the '+' direction to see if I can take up any slack! but it seems to just spin after initially tightening a little. I am assuming it is threaded into the frame and somehow tightens the bottom bracket up removing any excessive play, but it doesn't seem to be doing this.
I removed the L/H crank Allen bolt, but this just comes completely out and the crank arm stays on, so I assume it needs a puller of some sort. The BB has no cups so assume it screws directly into the frame?
Question is, can I replace this bottom bracket with something of better quality that will last more than a few thousand winter miles? What I want is weather proofness and longevity over butter smooth ceramic, lightweight- weenie.
So any suggestions?
Cheers
PP