Forum home
›
Mountain biking forum
›
Your mountain bikes
2013 Giant trance x3
mali01
Posts: 81
Now that the bad weather has set in ive found it hard to motivate myself to get out and get muddy.
What better time to clean everything and treat the bike to some better parts.
First thing that went was the standard fork I found the Rockshox xc32 far to firm for me, so i sourced a 120mm medium rate spring and fitted that (made hardly any difference at all) The Xc32 damping was also extremely noisy.
So CRC quickly got typed into google and the search began for something that would suit the Trance and more importantly something i could afford.
The Rockshox Sektor gold Rl soloair 140mm caught my eye and was ordered.
This thing has made it a completely different bike! Nice and plush without diving through its travel when applying the brakes. Lighter and stiffer than the standard fork, so saved some weight and steering feels more direct.
Obviously with the fork being 15mm through axle the original wheel wouldnt fit so the search began for an affordable wheel set. I really wanted to go tubeless and wanted hope hoops stans flow but i just couldnt swallow the cost after buying the fork, so a pair of Mavic Crossrides were ordered and fitted.
I'll be honest and say i can feel no difference between these and the stock wheels. maybe a little stiffer and i weighed them and saved 380gms over the stock wheelset. But like i said my amateur skill can feel no difference. apart from the rear hub being noisier (like an angry cricket)
I was extremely happy with my choices and while i was caring and caressing the Trance with some warm soapy water i realised that the big ring had never been used.... Off it came and a nice shiny Hope bashguard was bolted into its place.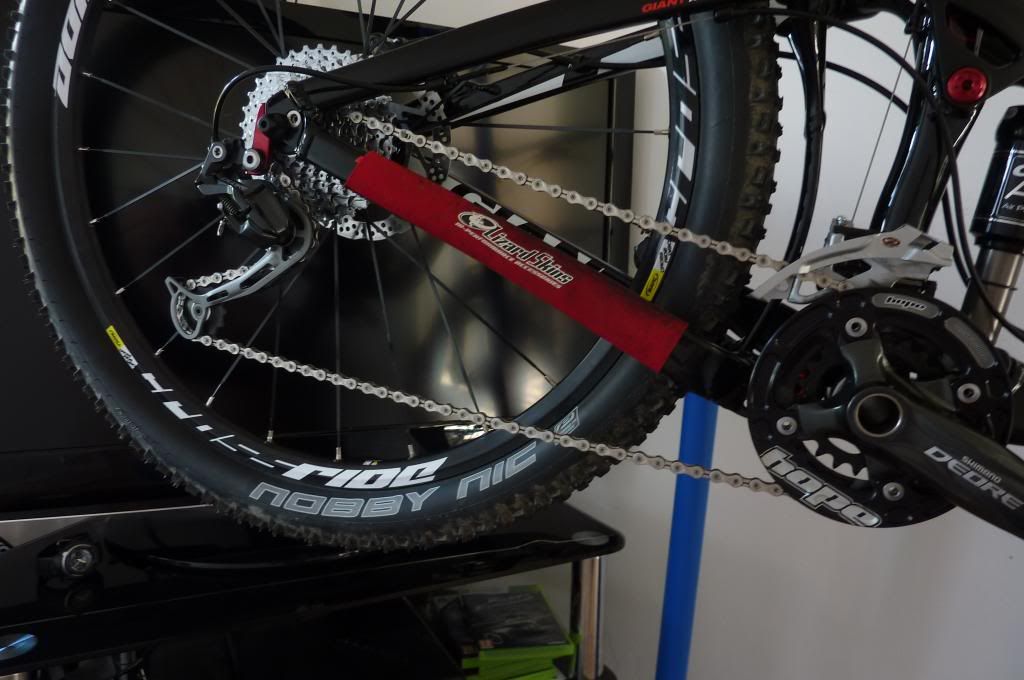 Next up will be fitting some SLX shifters and rear mech that will replace the stock Alivio/Deore that i have in the spares box, a shorter stem and a slightly wider bar.