Forum home
›
Mountain biking forum
›
Your mountain bikes
Show us your Rockriders
Davdandy
Posts: 571
Since we have threads on other MTBs,i thought i would start one for the Rockriders.
Here is my RR8.1,bought last week,just changed the saddle from the stock one.
Not the best pose,it is leaning against my van,i took the pic just after a little ride and couldn't be bothered doing a presentation jobby.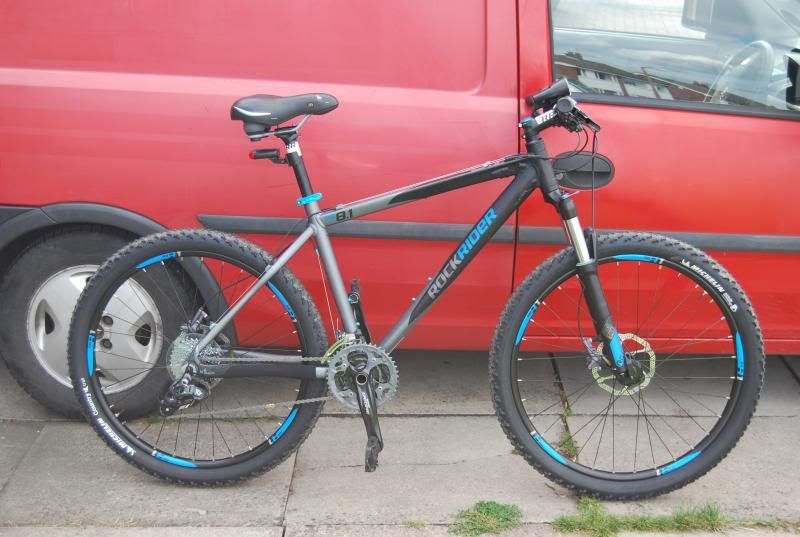 Cannondale CAAD 8 105
Rockrider 8.1