Forum home
›
Road cycling forum
›
Your road bikes
Scott Foil 10
Callum_62
Posts: 28
Finally got round to taking some pictures of my new bike. I've had it about 2 weeks now, and I after a few teething problems (the idiot who built it up initially didn't press the bb properly or use any carbon paste on the seatpost), it's not running beautifully. It's phenomenally stiff, but I like the feeling that all my effort is going into forward motion, and I'm pretty young, so I'll take speed over comfort while I can.
Frame: Scott Foil 10 2012
Shifters: SRAM Red 2012
Front & Rear Mech: SRAM Rival
Brakes: SRAM Apex
Chainset: SRAM S350
Wheels: Gigantex 50mm Clincher / Vittoria Open Corsa Evo
Stem & Bars: 3T Team
Saddle: Specialized Romin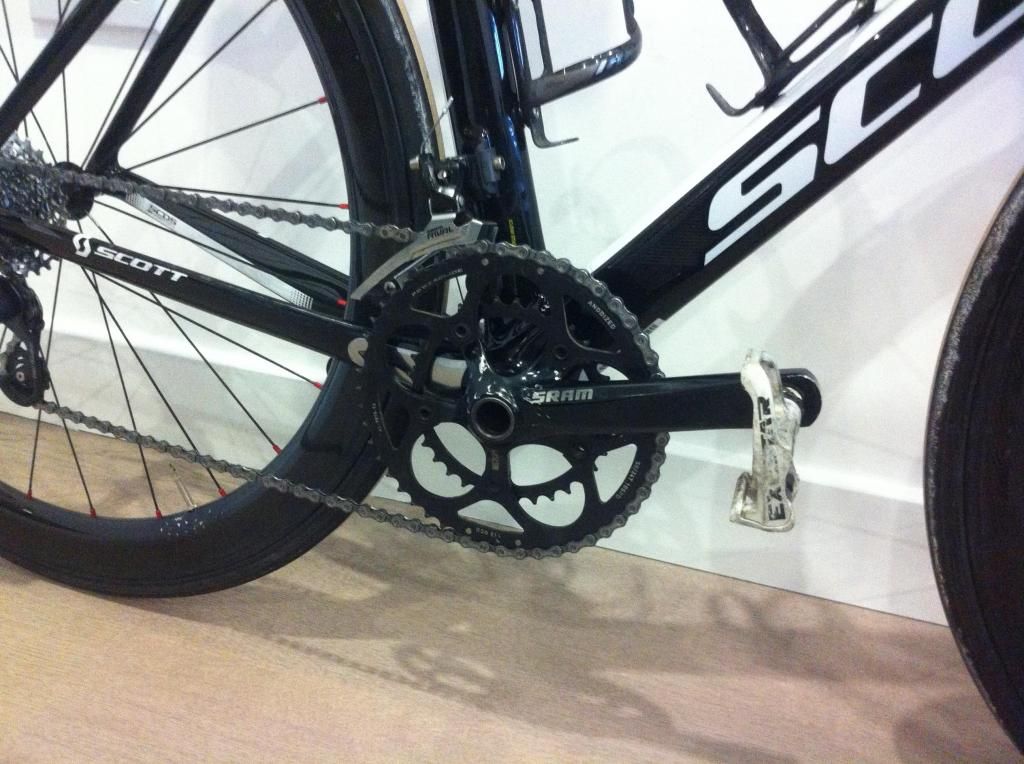 I've tried to build the bike up on a bit of a budget, hence the mixed group set. But I plan on upgrading it slowly over the next couple of years. I think a new crankset will be first on the shopping list, as the current one lets down the rest of the bike a bit in my opinion.