Forum home
›
Mountain biking forum
›
MTB workshop & tech
Apparently these busted forks aren't busted?
delete_my_account
Posts: 192
Hello people.
The girlfriend bought these forks for her hardtail. They were described as "working perfectly" and "having only 10 months use."
The left stanchion is seriously worn. See pics below.
I messaged the seller on eBay and he says he doesn't want to refund her. I replied saying they were falsely advertised. He then said that we must have changed our mind about the forks and damaged them to justify returning them. The lockout also doesn't work and apparently we also broke this. Apparently he's going to seek legal advice.
He doesn't believe me that this is wear to the stanchion. The wear is such that the scratches/chunks missing can be felt with the finger, without even using your nail.
I would just like to get people's opinions on the fact that the stanchion wear is irreparable. New steerer and stanchion unit needed. Also about the fact that damage like this couldn't have been done intentionally and only over a elongated time period.
Cheers, Mike.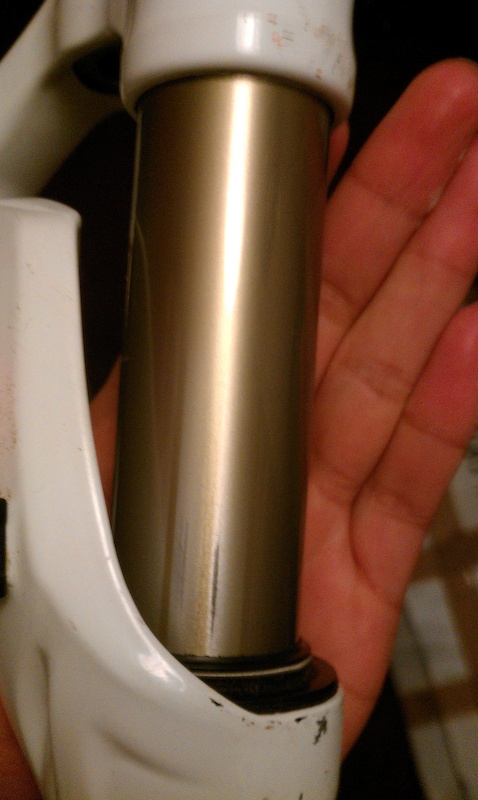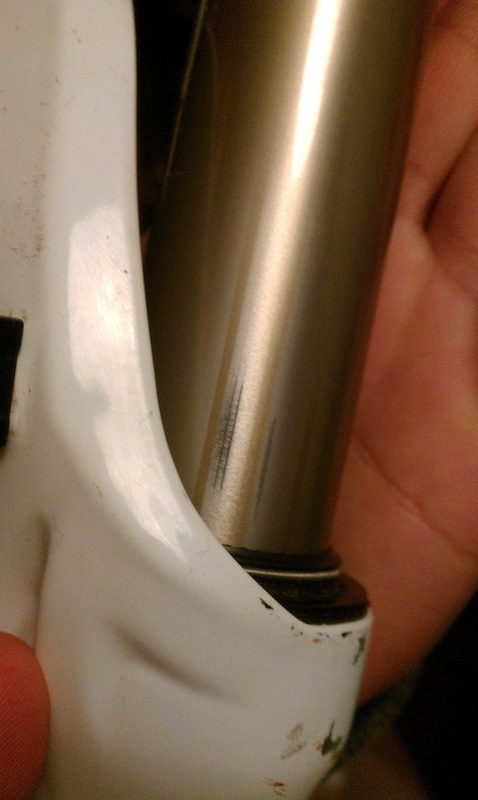 Delete my censored account.