Forum home
›
Road cycling forum
›
Your road bikes
New bike in the house
super_prestige
Posts: 300
Another new bike in our house, my 13 year old sons first road bike.
Decathalon Triban 3
45cm frame Alloy frame
Carbon forks
Shimano front, rear mechs and shifters.
650 wheels.
He has already a few upgrades in the post including R540 pedals.
A lot of components will be swapped over for Sram Force inc front rear mechs and brakes, when my new Sram Red bits arrive.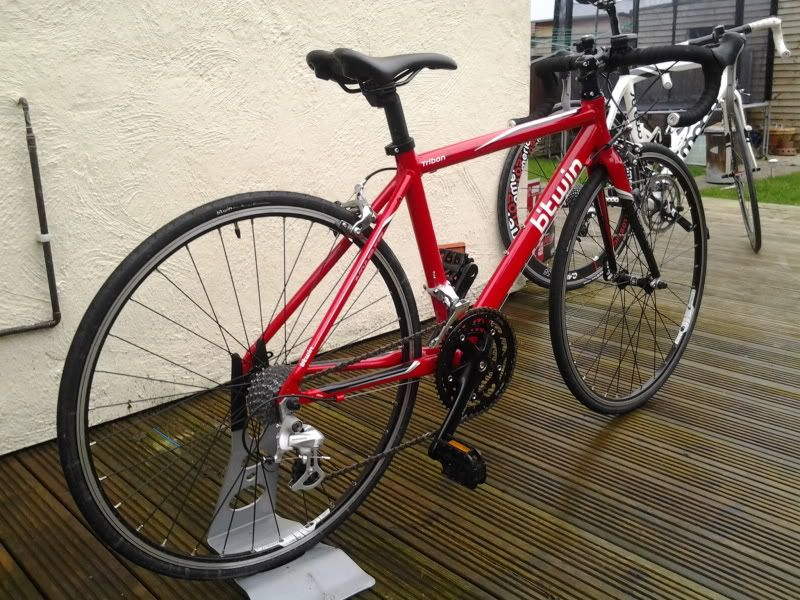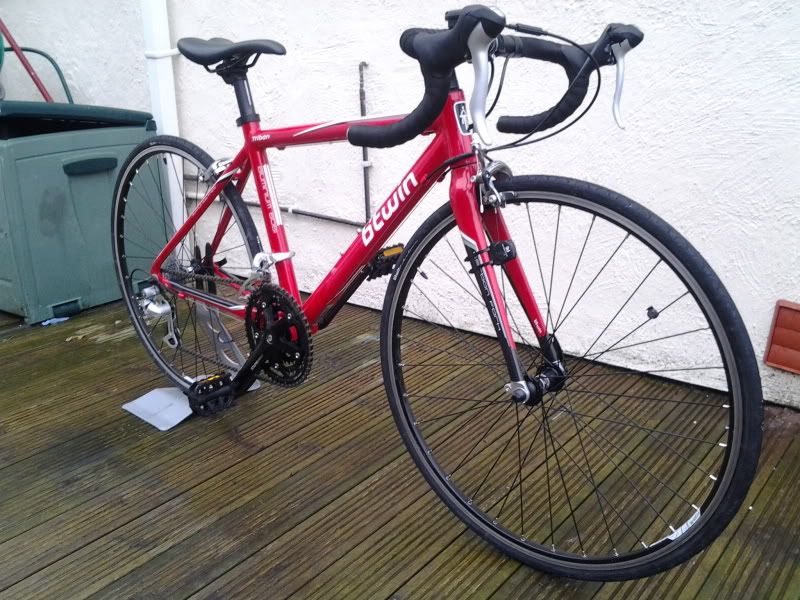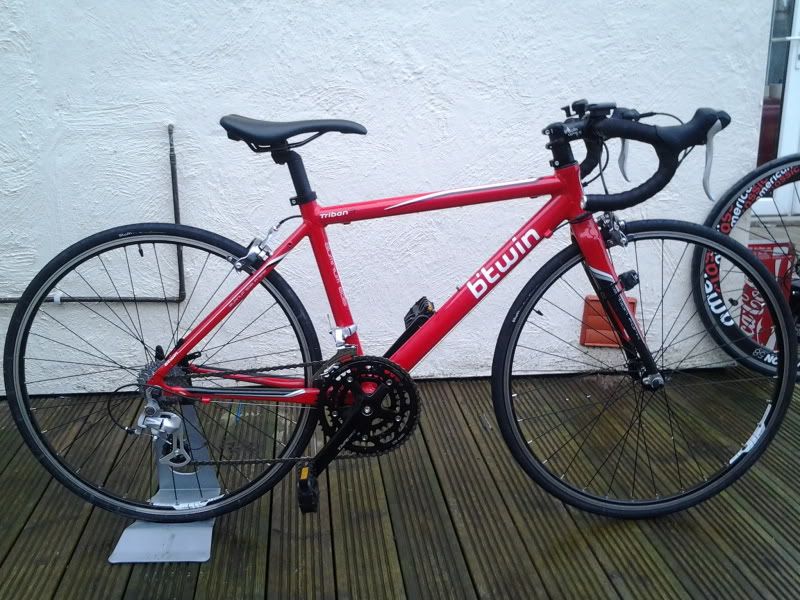 Building:
S-Works Venge, Ultegra DI2, Carbon Clinchers
Race:
Moda Stretto, Force Groupset, American Classic Carbon 58`s

Winter:
Whyte Suffolk, Hydro Disks

Retro:
Tommasini Super Prestige Full Campagnolo C/W Delta`s