Forum home
›
Mountain biking forum
›
MTB general
What to do??.. *Using a Pace voodoo doll*
saprkzz
Posts: 592
I think i am in a little dilema, and cant really think how to get out of it.
3 months ago I put my bike into my LBS for a full service, new casstte & chain, and basically getting it back to its new state of order.
The problem is, i still dont have the bike back!!.. 3 MONTHS AGO!..
Now i wont name and shame the LBS, because its tecnically not their fault, although I dont think they are helping to get my bike sorted.
The had completed the bike, all down to the rear shock.. my bike is the Trek 9.9 SSL, (as in picture)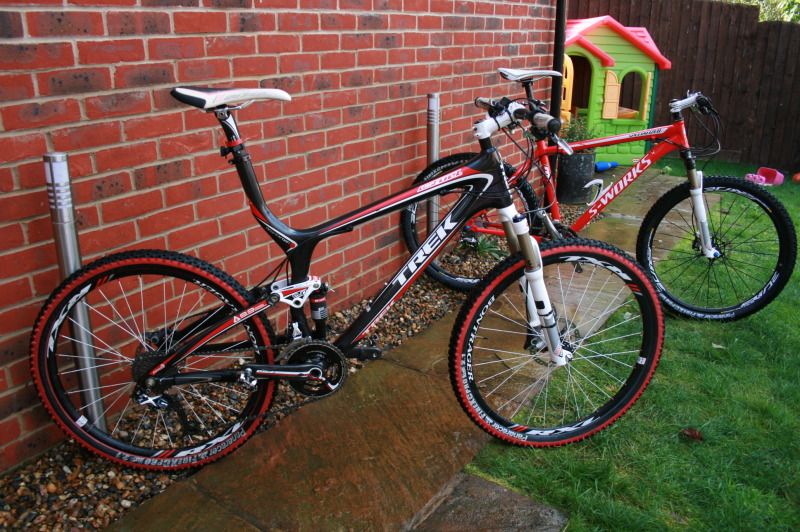 Now this as a DT Swiss rear shock, and aparently te "DU BUSH" is worn and needs replacing, 2 and a halfs months ago Pace Cycles (who supply DT Swiss) said they were sending it, a few days later, they say they have to make it and blah blah... 3 months on, and I still dont have my bike... The shop say to replace the rear shock its going to cost £350.
I really dont want to pay £350 for the shock when its just a stupid damm little bush that needs replacing, which costs less than £10!!
Pace suck big time, and if I end i having to buy a new shock, i really dont want to send my money their way.
Where do i stand?.. what would you do in my situation?
Cheers in advance.