Forum home
›
Mountain biking forum
›
MTB workshop & tech
Avid Elixir 3, Superstar Rotors / Adapters
bonezy
Posts: 129
Ok, please tell me if I'm being massively special here.
I've ditched the old 185mm G3 rotor in favour of something a little less noisy.
Superstar 180mm rotor received, along with PM/PM 180mm adapter. (Type 7 on Superstar's site).
I come to fit it and I cannot make it happen. It looks to me like the Avid CPS bolts are too long and as such, won't thread any further into the adapter. On the bottom, it touches the PM mount on the fork itself, again not right.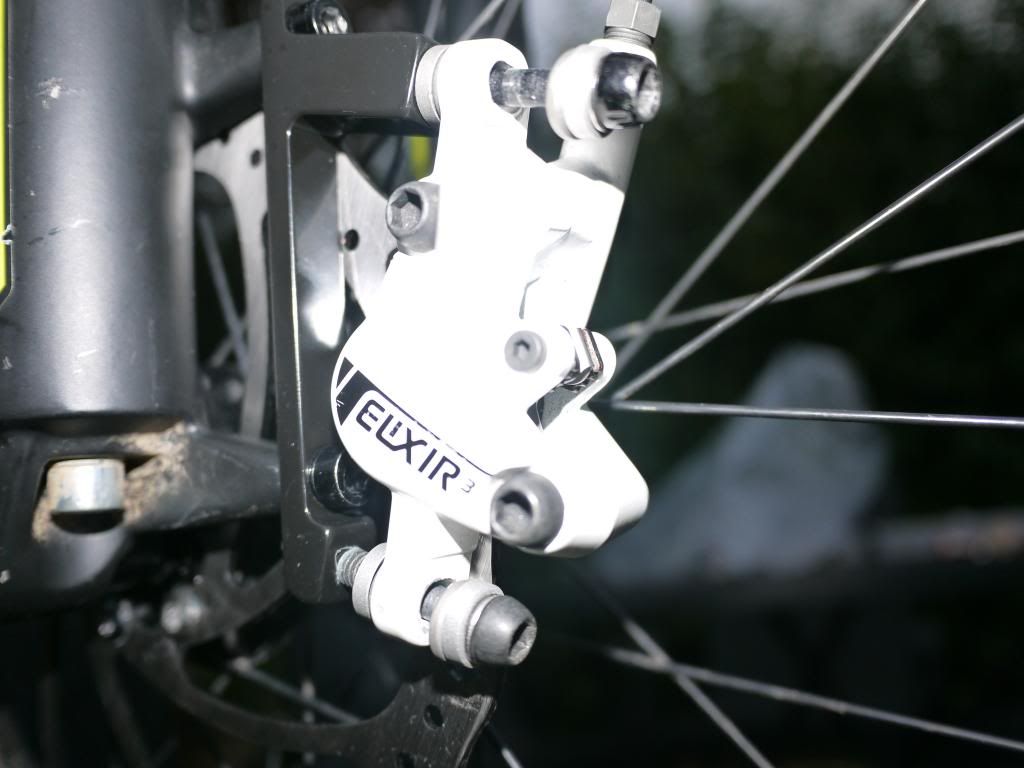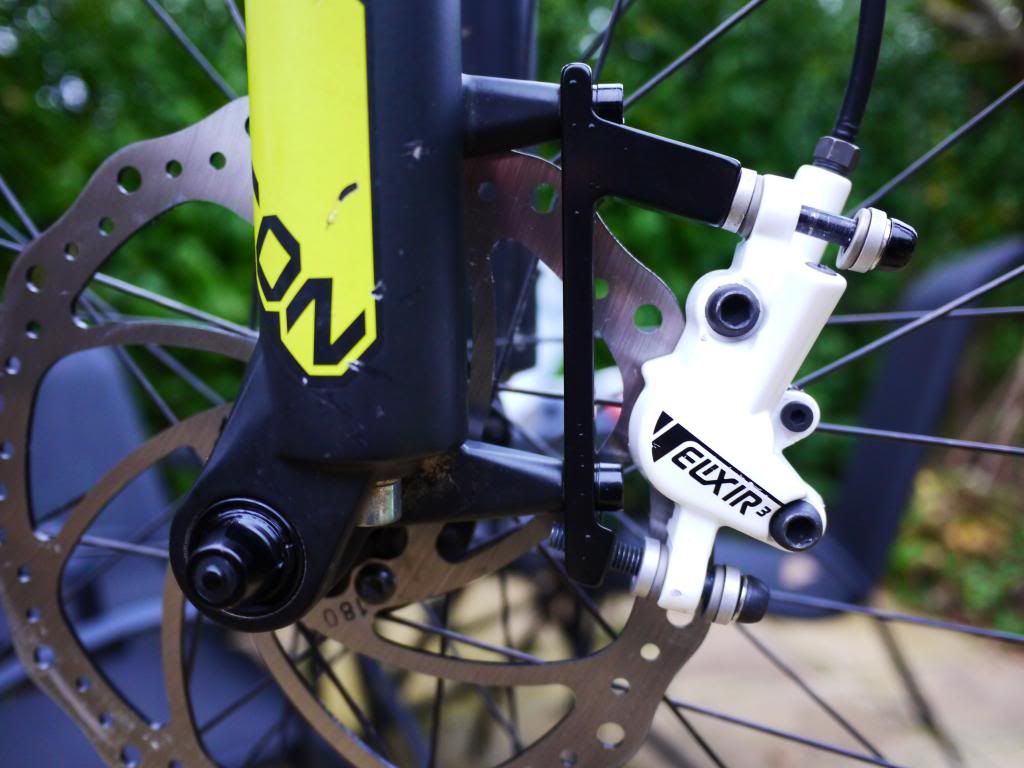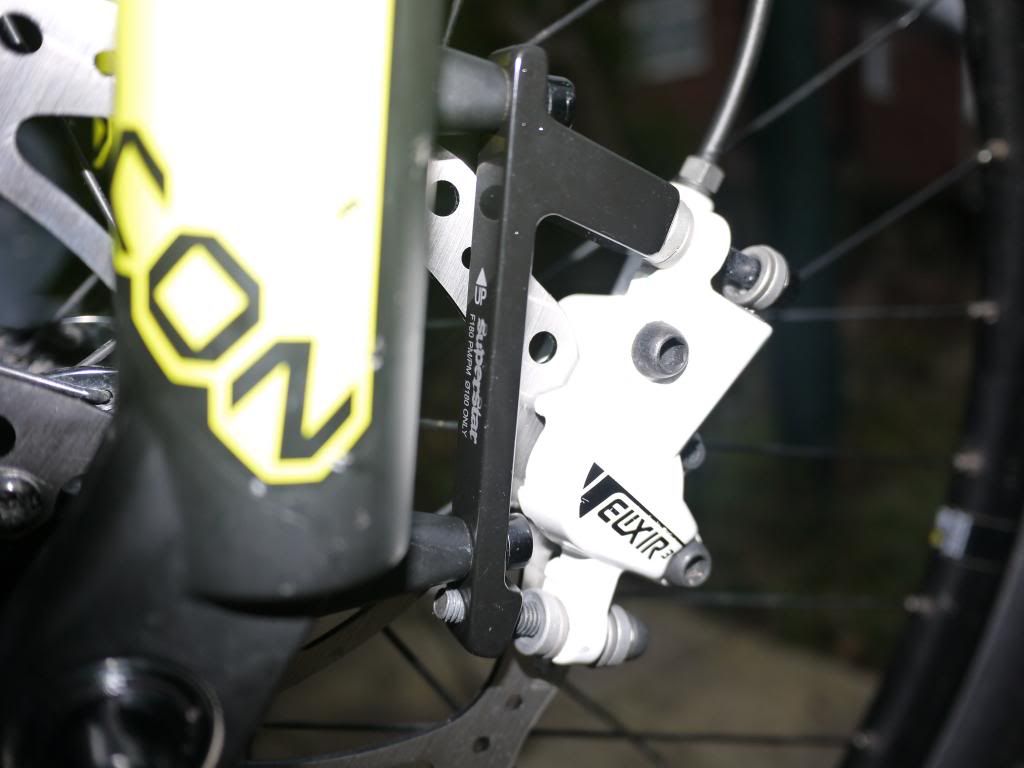 Help me before I go totally insane. Incidentally I've just looked at the 180mm PM/PM avid mount which is totally different in shape;
Any input welcome...