Forum home
›
Mountain biking forum
›
Your mountain bikes
Another 456 carbon
lawman
Posts: 6,868
Actually had this for a few months now, just never got round to taking pictures
Was after a new hardtail to replace the aging Maxlight, felt stupidly steep compared to the HD so I started looking for a new frame to trade parts across. Was looking at the Stanton Slackline, but On One were chucking these out cheap and the weight weenie part of me was very much swayed by the mega light frame. All built up shes a shade under 24lbs with nukeproof flats, well pleased on how its turned out!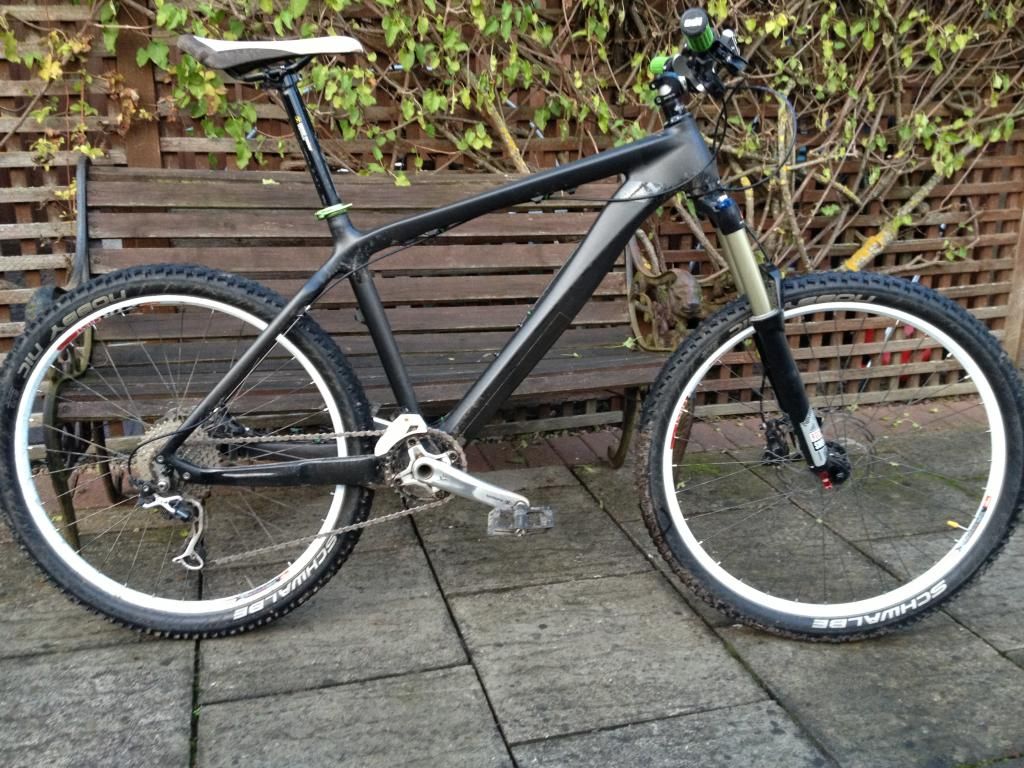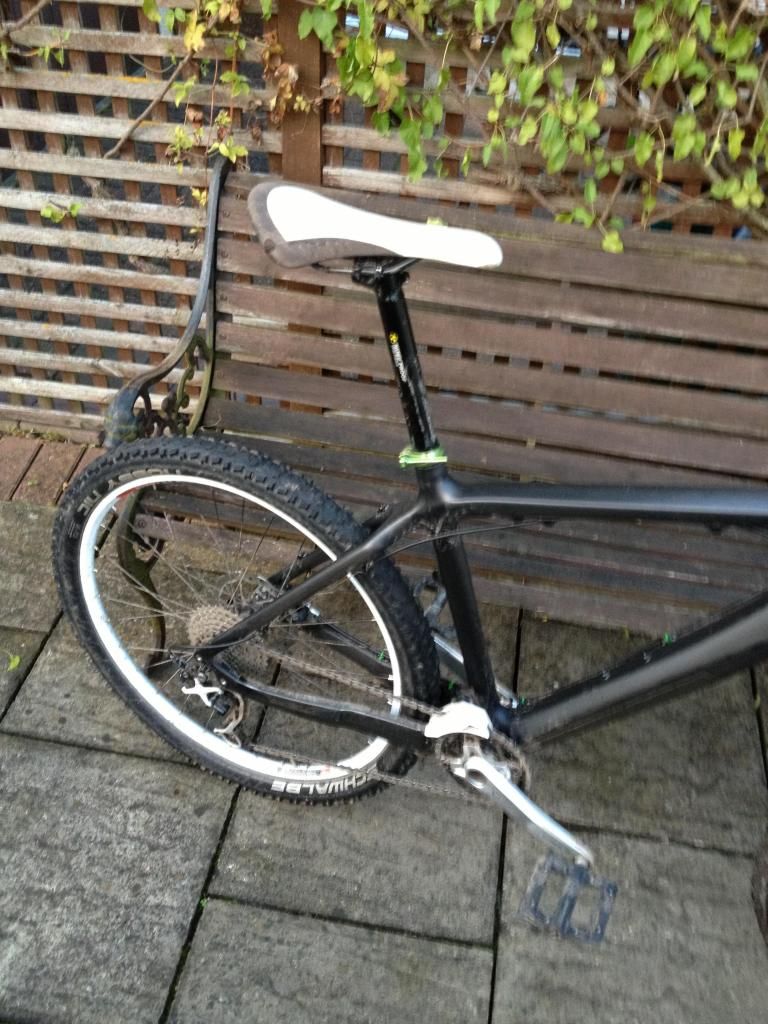 Most of the parts came off the XC120, the post and saddle are the old stuff from the HD. Fitted a Havoc bar and 55mm Haven stem, was seriously liking the carbon bars and haven stem on the HD so smacked a set on here too, likewise the SDG grips
Quick spec run down:
On One 456 carbon 18"
Rockshox Revelation race 140mm
Superstar switch EVO/Stan's Crest setup with tubes and 2.25 Nobby Nics
Xt 1x10 drivetrain - 11/36 and 33t E-13 guidering and XCX guide
XT m785 brakes
Easton Havoc 750mm bars and Haven 55mm stem, SDG Han solo grips
So far it rides great, nice and slack really stable and quite forgiving which surprised me. Next step is change tyres and pedals, ditch the Gobi for a Madison Flux like I now have on the HD, and it can be bloody noisy at times, tempted by a zee mech, but tbh its damn sweet as it