Forum home
›
Mountain biking forum
›
Your mountain bikes
Cannondale Flash F1 - My new baby
DaveHudson
Posts: 290
Morning all,
A couple of months ago I sold both the road bike & mountain bike intending on having a year off and trying to focus on spending some time and effort on my old BMW that was sat in the garage covered in dust. I couldn't find the enthusiasm for the car so decided to sell that on a bit of a whim
I had promised myself I'd buy a nice bike by the end of the year anyway and by selling the E30 it brought that purchase forward by a good few months.
Looked at a couple of different bikes, Trek 6900 & Whyte 810 were looking like possible purchases then I visited a local Cannondale dealer with a mate who knows them well.
We discussed my needs and the very nice gent in the store suggested the F1, but the price was wayyyyyyy over what I wanted to spend. Being a 2011 model he done a healthy bit of discount and I really couldn't say no! :twisted: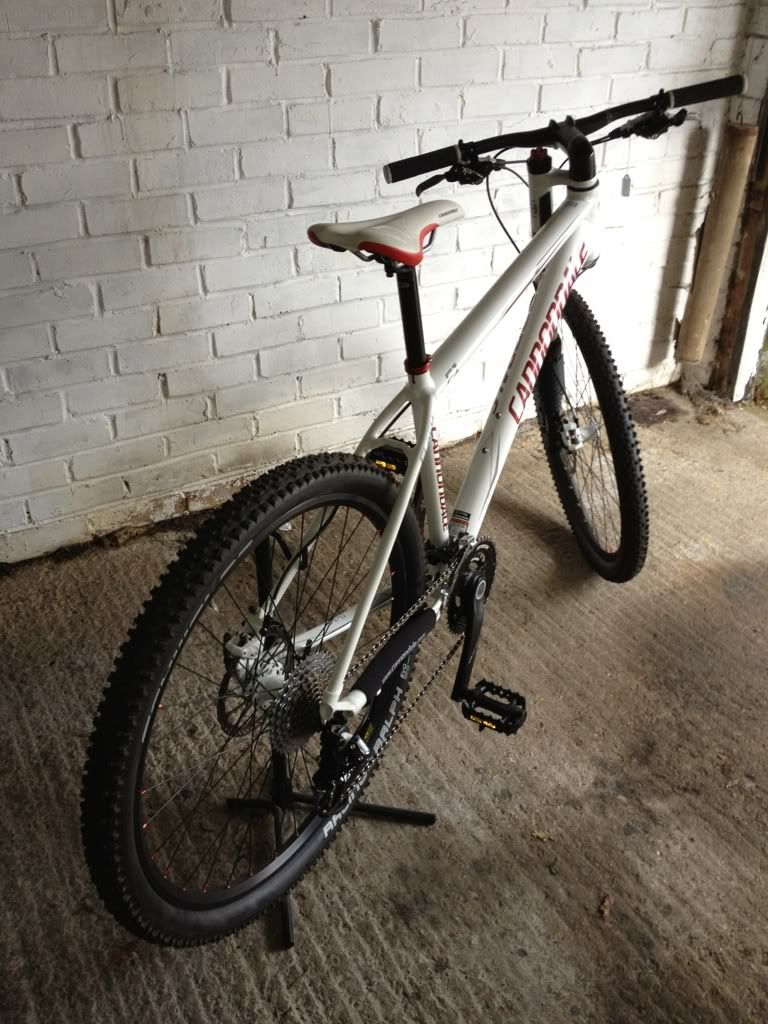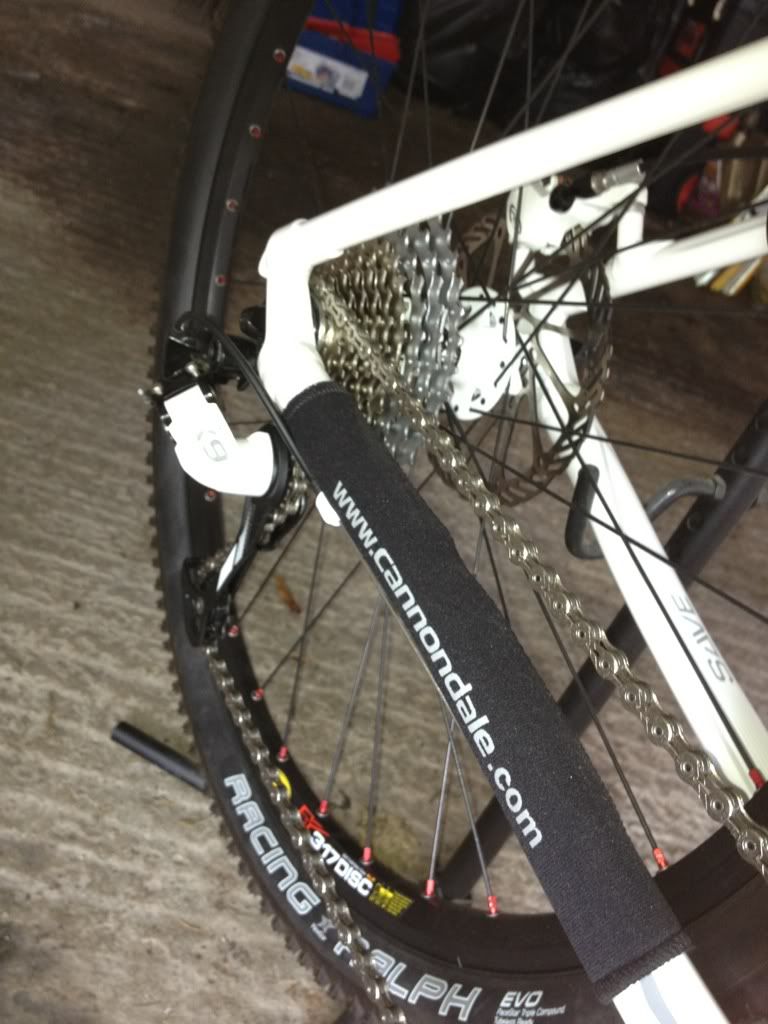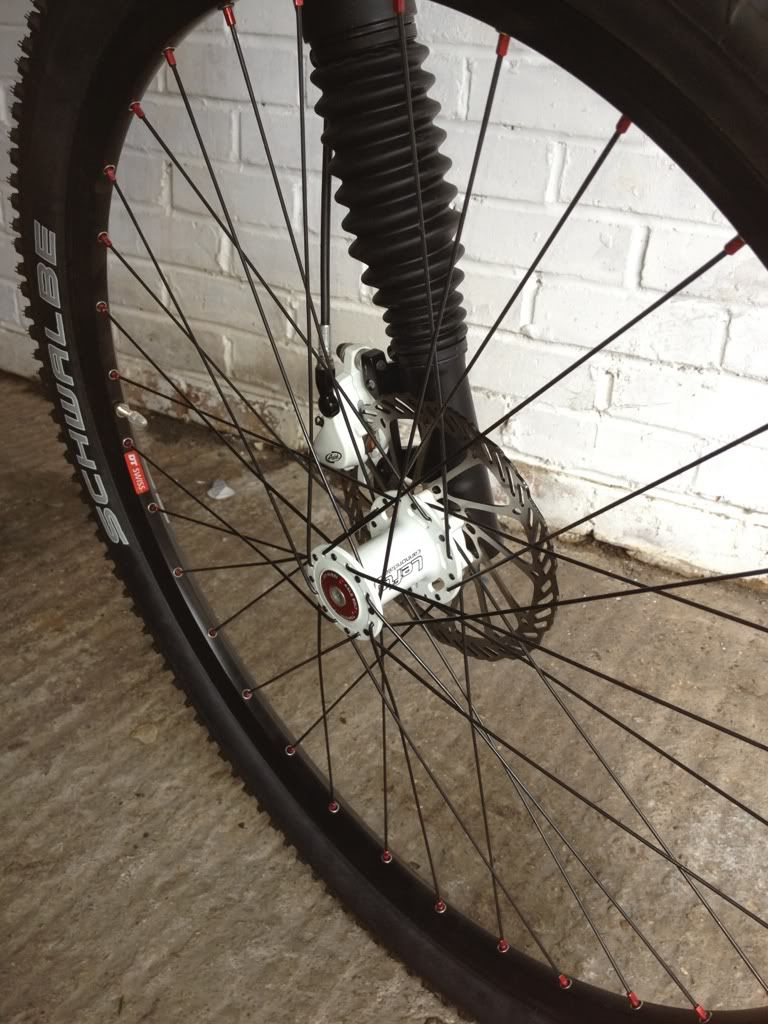 I absolutely love it! The lefty is a little bit of a new experience, more from a "Nuts, where's the other leg gone!" but it's super smooth and no noticeable flex with my oversized censored on it.
Changed the saddle for a SDG Ti-Fly, Grips for Cannondale 3 lock ons and fitted some Avid matchmakers just to tidy the bars up. Oh and the photos were taken when I had just got home with it so I hadn't fitted the XT spds I'd bought at the same time, Those hideous pedals have been filed in section 13 (Our work code for the bin)
Current weight on my poverty spec ebay fishing scales was 23.14lb
Just need to do some miles now to justify the purchase and get me down to my ideal weight.