Forum home
›
Mountain biking forum
›
Your mountain bikes
Another Canyon. My canyon.
ThePriory1978
Posts: 563
My new Canyenero, which is an 8.0x model.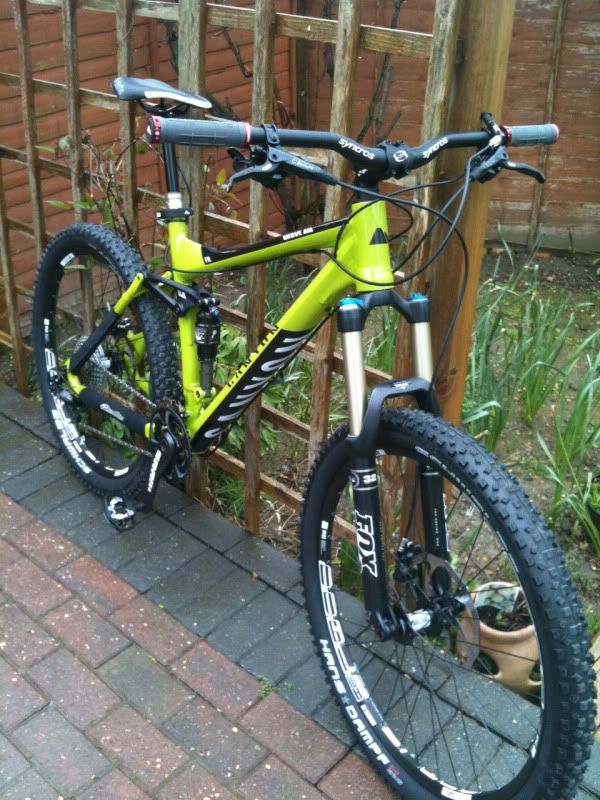 Pleased as punch with it. Especially the XO gearing, smooth light and noise free action. Beautiful.
So far changed the grips to some Superstars i had in the parts bin and put some Kevlar pads on it.
Not sure on the dropper, never had one and never needed one. Might get rid to make a quick buck.
At full extension the seats a tiny fraction to high, the cable routing gets in the way of the rear rocker arm when the seat drops and the switch on the handlebars is a matchmaker so i cant turn the bike over to work on it without removing the brake lever and shifter. Irritating.
Ordered and then delivered all in 5 days when i was told to expect a two week delivery. Perfect.
---
Snot green Canyon Nerve AM 8.0x