Forum home
›
Mountain biking forum
›
Your mountain bikes
Carrera Kraken - with new wheels 25/11/2014 (page 6) - 9.6Kg
The Rookie
Posts: 27,756
With new wheels fitted on page 6 25-11-2014
After a suitably muddy ride last night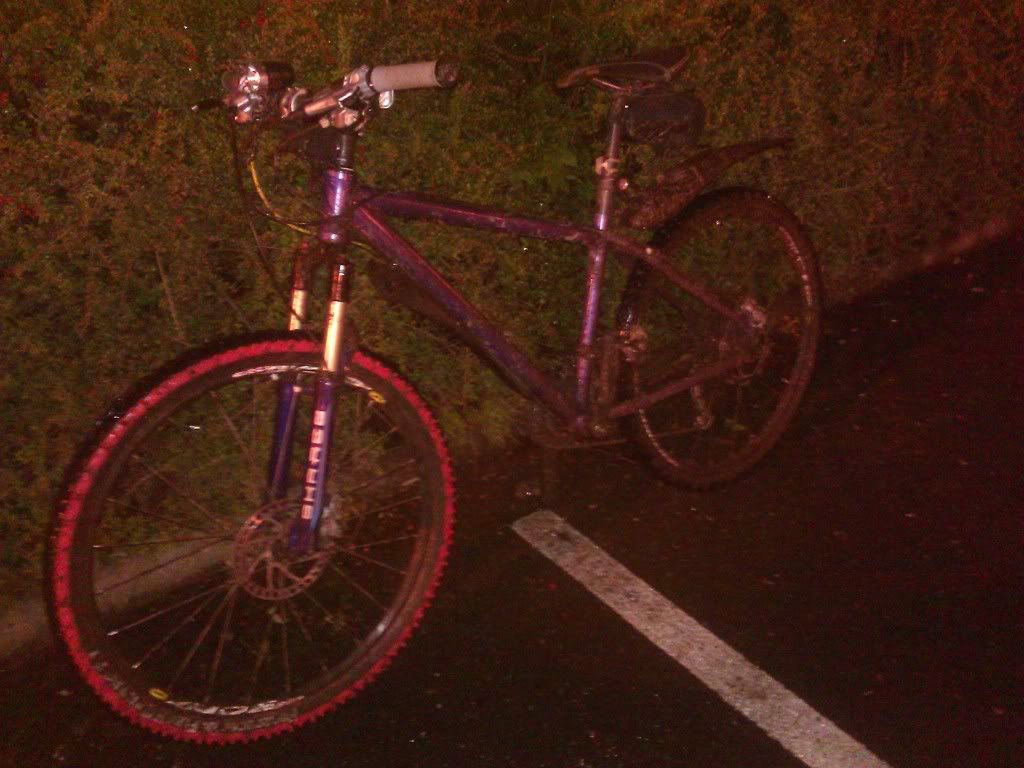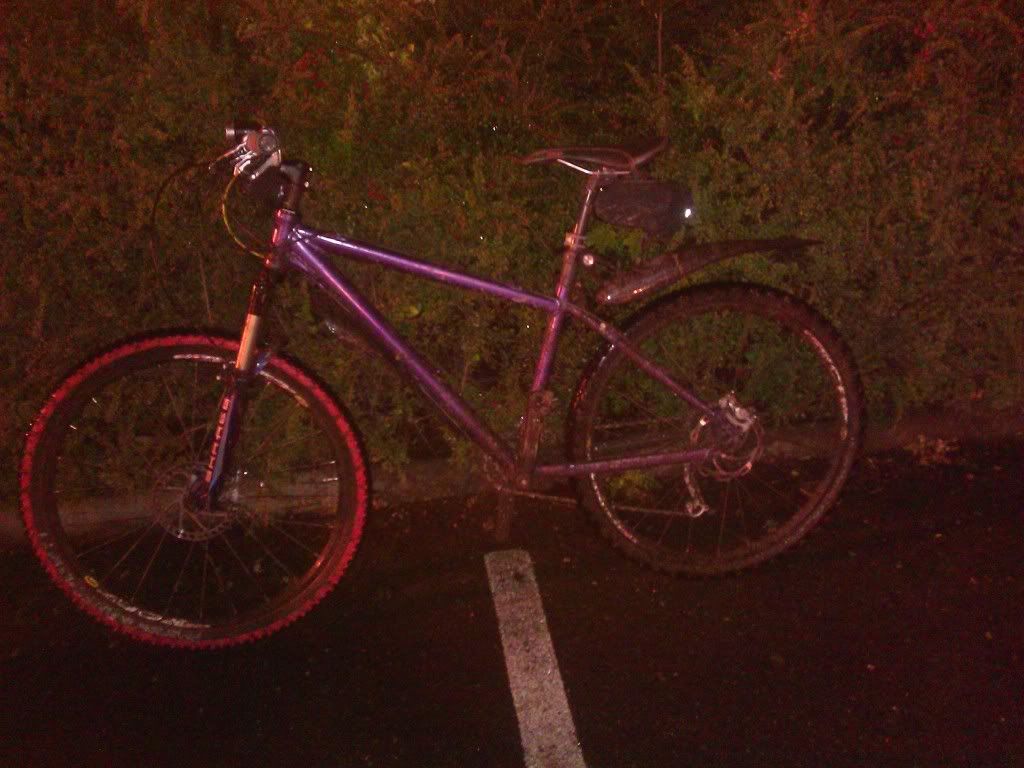 Spec list (abbreviated)
2006 Kraken frame, home painted Ford Metallic purple
Superstar stem, Bikehut carbon bars turning a Manitou Skareb elite set of forks
Mavic Crossrides
SRAM X7 (front) and Rocket (rear) shifters operating LX front mech and XT rear, XT cassette.
Truvativ Powerspline crankset running double and bash
Panaracer XC pro (both wired) front (2.1) and rear (1.8 ) although I would normally have had the Fire Mud on the rear for that weather.
Dealextreme front light!
Total cost of parts on bike is £424.28 with much of it being sourced used from the classifieds and ebay it weighs in at 11.35Kg without pedals (11.2Kg with the folding fire Mud on the rear), bike was built up by me from a bare frame (the only other original parts are the mech hanger and under BB cable guide!).