Forum home
›
Commuter cycling forum
›
The workshop
Mnnnnnffff....broken cable/shifter issue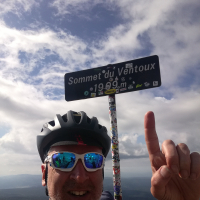 mtb-idle
Posts: 2,179
On the way into work this morning and the rear mech cable broke with the break being right inside the shifter (Shimano 105).

Bought a new cable at lunchtime with a view to replacing it but in my efforts to remove the broken part of the cable including the ferrule I have got it trapped inside the shifting mechanism.

i.e. when i started i could see the top of the frayed cable but as i tried to remove it (no pliers as at work) the shifter shifted and pulled the cable around and inside the meachanism so that i can no longer see it to pull out.

If I shift up i.e. push the smaller paddle to slacken the cable the shifting mechanism doesn't release any more as the frayed cable seems to be blocking it.

I am a competent mechanic but in my haste to change this at lunchtime with a lack of approriate tools i appear to have screwed this up.

I have removed the top shiny plastic cover, the one with shimano 105 printed on it and the larger plain plastic cover underneath (both held in with small x-head screws) in an effort to expose more of the shifting mechanism but i still can't access the frayed cable.

It's clearly not gonna get sorted now until i get home with my proper toolset but even then I am struggling to know what to do. Any ideas/suggestions?
FCN = 4