Forum home
›
Mountain biking forum
›
Your mountain bikes
Mr Beefy, Yakuza Ojiki: update 12/5

mrmonkfinger
Posts: 1,452
Afternoon all!
This is Mr Beefy. He's a big lad.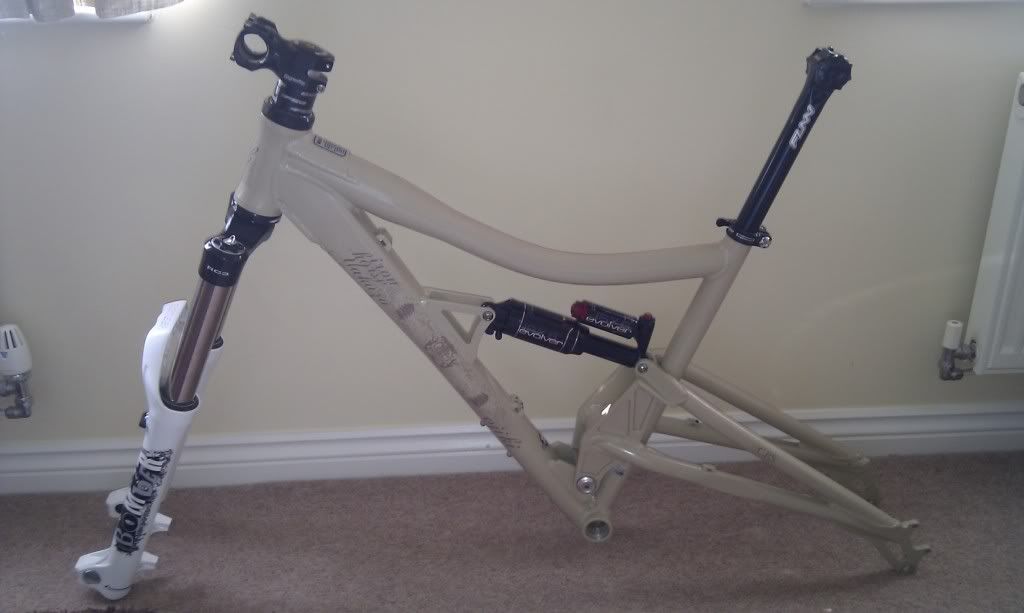 I picked up the frame from the bay not long ago. I'm living the freeride dream this summer.
Yeah, well, at the very least, I'm going to be seriously over-biked.
The story so far:
Frame: Iron Horse Ojiki 2007
Shock: Manitou Evolver ISX6 Intrinsic
Fork: Marzocchi 66 ATA 1.5
Headset: FSA Big Fat Pig 1.5
Stem: Gap Lite OS 1.5
Spacers: FSA 1.5 x3
Seatclamp: Hope
Seatpost: Funn V3
More to come...