Forum home
›
Mountain biking forum
›
Your mountain bikes
Santa Cruz Heckler
High-Tower
Posts: 25
I thought I'd put up a few pics of my steeds as an intro to the forum. So for your ridicule, first up is my Santa Cruz Heckler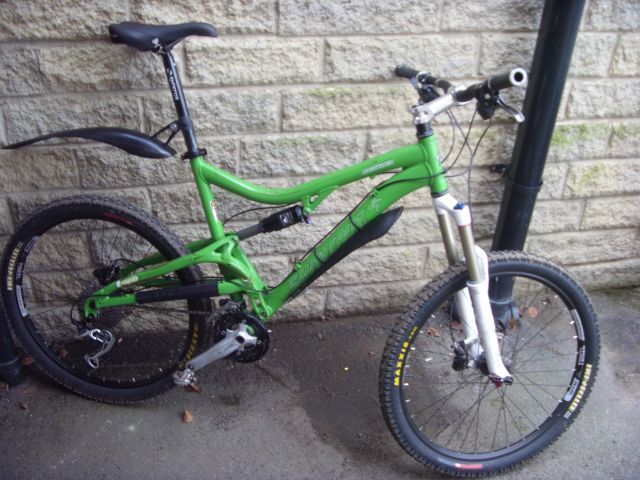 Size XL to suit my unfeasibly long legs. I got it last year when I bust my old FSRXC. The Heckler is a bike I've wanted for years, I've liked them since way back when I used to work at Bike Scene, but it's taken 11 years to get both the money and permission from the wife.
The shock was upgraded to an RP23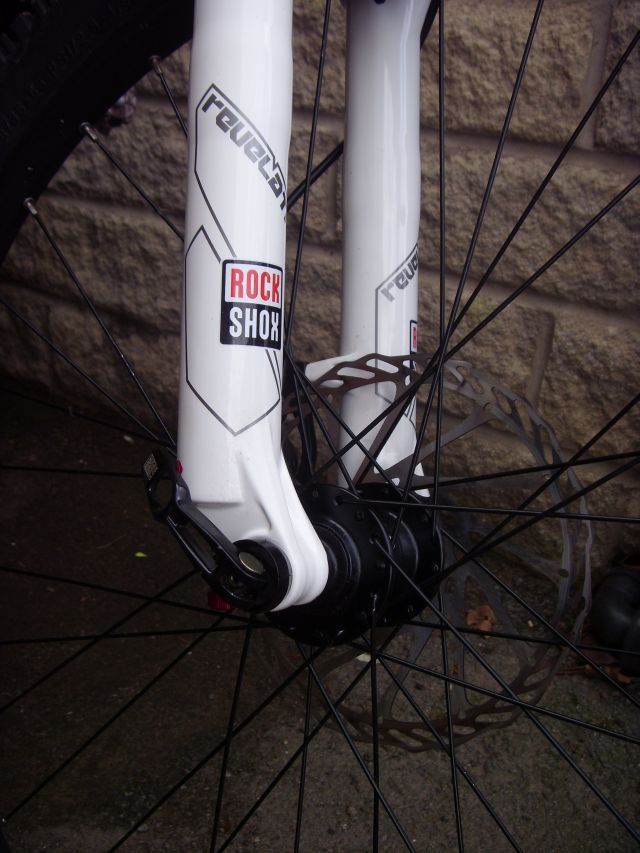 And I wasn't keen on the black forks it came with so they've been changed to this years Rockshox Revelations. The exact same fork, just in white. Yes I am a tart, but the black ones haven't gone to waste.
Other than that it's a fairly stock Santa Cruz build, XT transmission (3x10) and shifters, with just a Deore chainset. Avid Elixir 5 brakes with 185 and 165 rotors,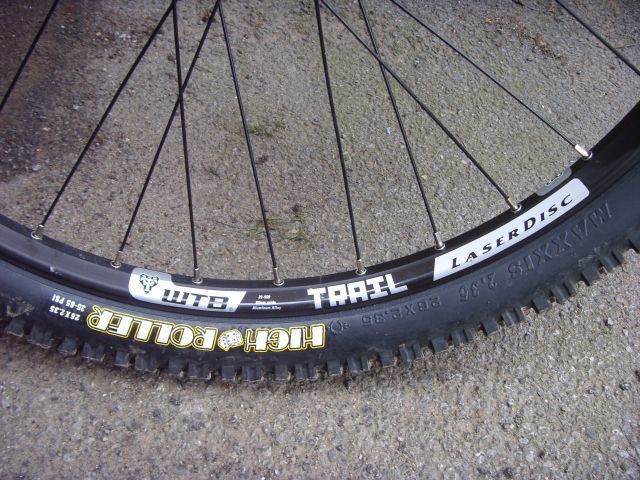 The wheels are Hope Pro2s on WTB Laserdiscs with my favoured DT spokes and a pair of 2.35 Maxxis High Rollers
I upgraded the headset and bottom bracket to Hopes finest.
The stem is a nice Thompson, 110 suits me fine, with fairly average Truvativ bars
Seatpost is a syncros with a WTB saddle perched probably as high off the ground as any other bike on the forum.
All in all, a solid reliable build spec of a very nice traditional single pivot bike. I love it and it's been worth the wait.
Courage is doing what you're afraid to do. There can be no courage unless you're scared - Rickenbacker.