Forum home
›
Mountain biking forum
›
Your mountain bikes
my epic
sbd16v
Posts: 93
hi everyone
few months ago i decided to get out of my trackday car hobby, and retake up mtbing so after selling the car off i test rode a few bikes as its been around 10 years since i done any serious riding and decided that i wanted a specialized epic, its a little ''above'' me atm but i just felt so at home on it there was no choice to be made.
my local dealer had a 2010 epic comp carbon at a good price so the pennys were exchanged and i come home with.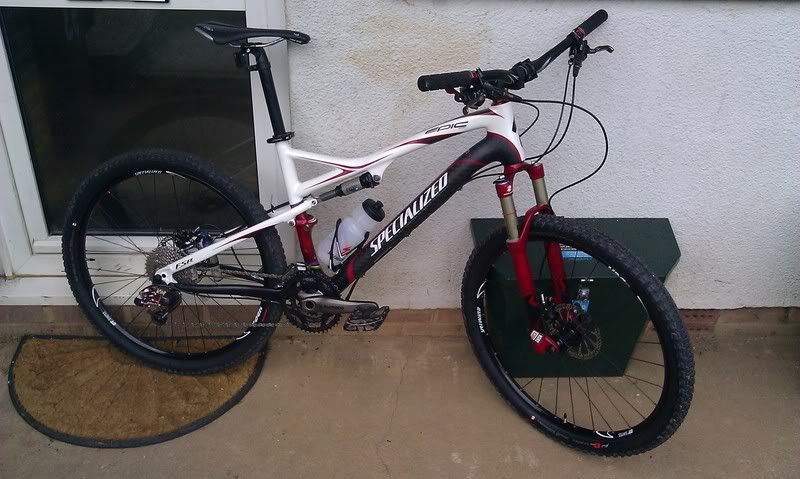 made a few changes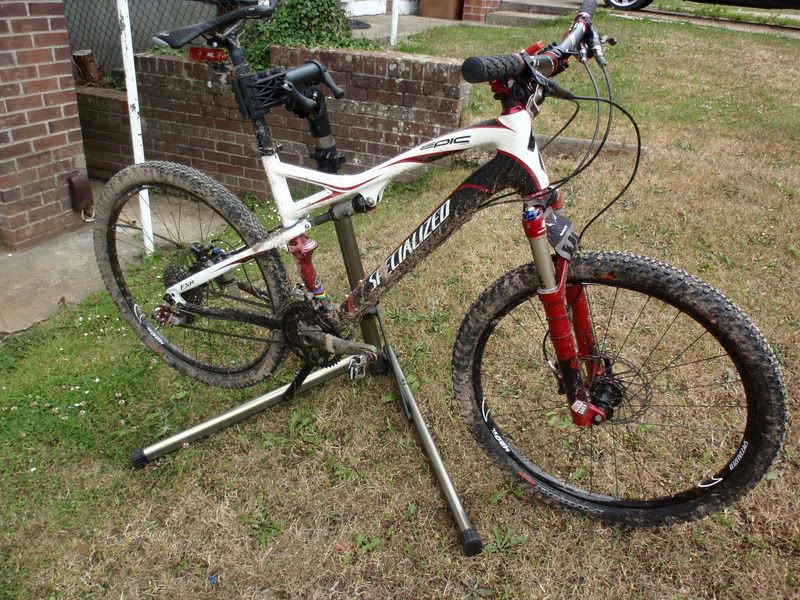 gone over to spd's now after riding flats all my life, still getting used to them lol
found the standard bars were just not wide enough for what i was used to, so after trying a few different bars in shops found i loved the shape of easton bars
so went with some easton havens.
other than use it want to change the wheels at some point soon and im really thinking about a dropper seatpost