Forum home
›
Mountain biking forum
›
Your mountain bikes
My RockHopper that now spends it's time tree dodging :-)
SurferEv
Posts: 78
Been on the forum now a few weeks and already met up with a few of you for some good rides but meant to start my 'Your Mountain Bike' thread so here goes...
Well, here it is the morning I was test-riding it.
After adding a few bits to it..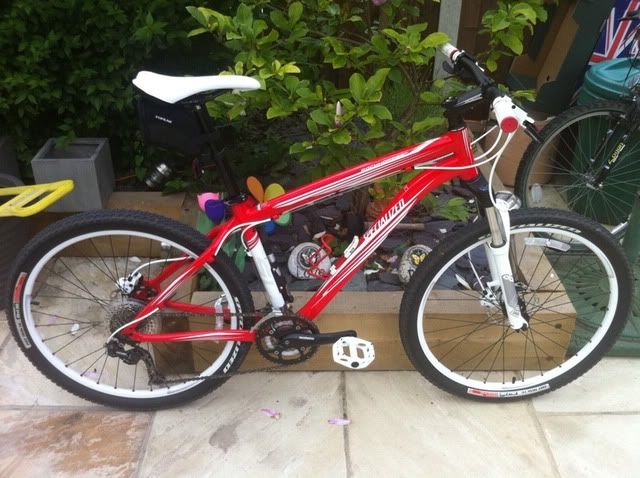 A ride out with bro-in-law and his old bike.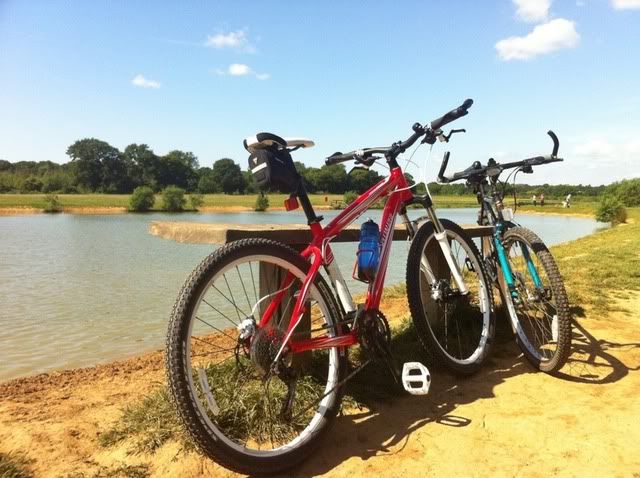 And a spin out the sea-wall.. See, he's gone and ditched the old one and got himself a CUBE :-)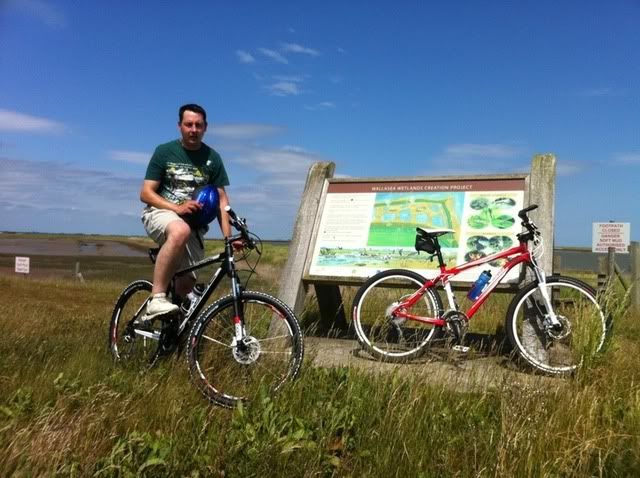 Have subsequently removed the end-bars as felt a bit risky doing downhill woods sections with branches grabbing at the bars, etc... Much better.