Forum home
›
Mountain biking forum
›
Your mountain bikes
05' IDEAL Race Pro XC Build up
O\'Neal
Posts: 41
Having only ever owned heavy low spec halfords bikes in the past, I thought I'd have a go at building my own bike.
Main use for the bike would be an exercise thing, mainly on the road,
but living in the Welsh countryside, all these hills around me do tempt me to go off the track occasionally
So fig id build a nice light weight XC bike. Oh and pref in blue to match my Honda Civic!
First up the frame.
Spent a while looking around for something that was light enough, but not going overboard on price.
The one that eventually caught my eye was a 2005 IDEAL Race Pro frame.
After a bit of googling around, found they were a popular brand in most EU Countries, but had not really taken off that well here in the UK.
Advertised as costing in the region of £350 new back in 05', it was old stock taking up space, placed a few bids and won it for £80 delivered!
Not a bad deal for a new frame!
Spec:
16.5inch frame
Alloy 7005 T4/T6 Butted Super Light Tubing
Weight approx 1450 grams
Suited for 27 speed gear set
68BB size with standard English thread
Colour Blue/ Black
Pictures: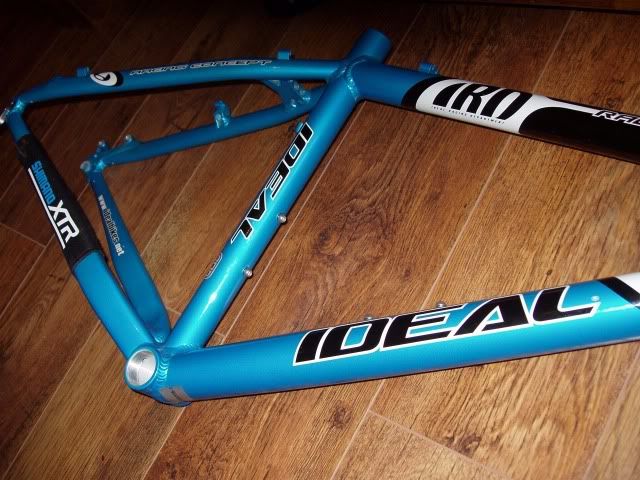 Bought a few other parts also:
KORE Forged Seatpost, cheap £5 thing, will do for now!
Specialized Indy XC saddle, used on my old bike, not the lightest, but good for long distance booty comfort!
Specialized xc locking grips
KCNC Fly Ride Stem, 80mm reach, 106 grams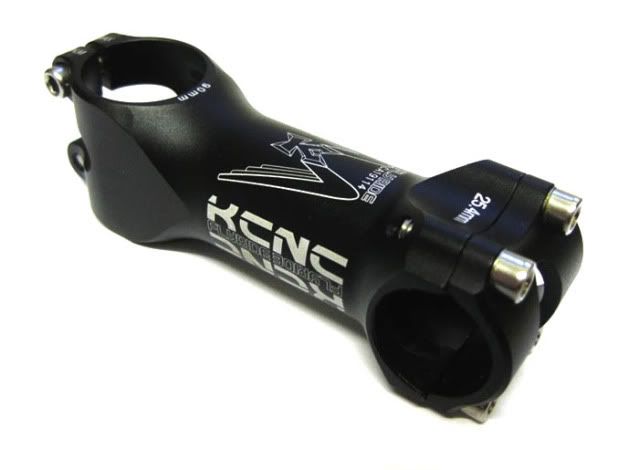 Amoeba Carbon Scud X Series 25.4 Bars, 170 grams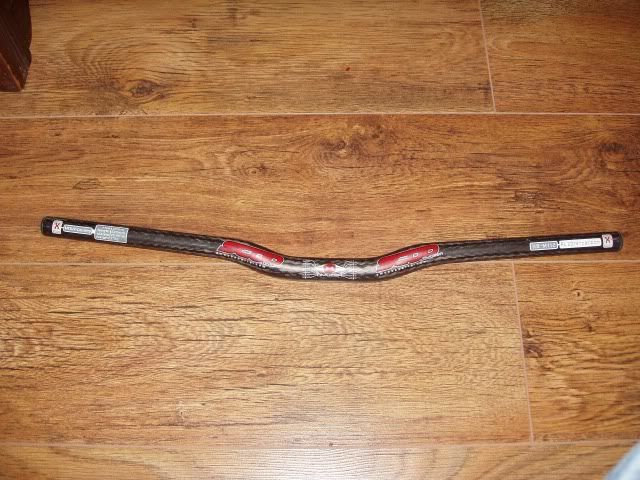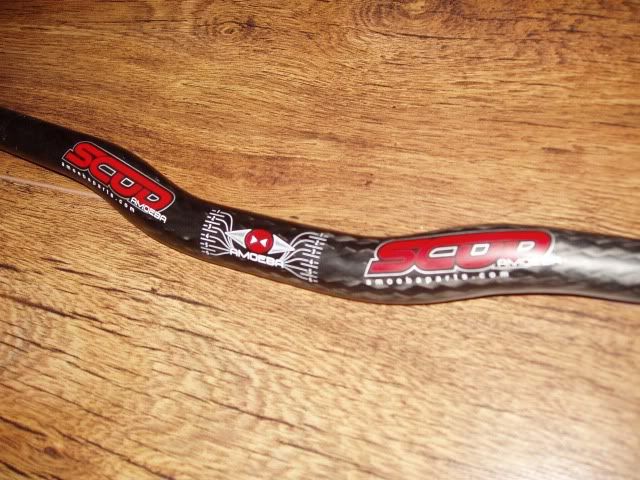 Next on the buy list, a nice set of forks
Will keep updated...