Forum home
›
Road cycling forum
›
Road beginners
Scary brake fail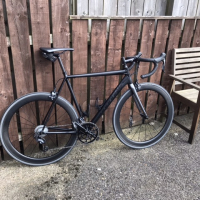 dg74
Posts: 656
Thought my life was over this afternoon.

Heading down to a roundabout at Haddricks Mill, Gosforth, Newcastle and my 105's failed causing me to just miss a British Gas van and causing a Ford Ka to brake suddenly.

No idea what caused it as brakes worked fine when I pulled up and checked them except for an oily film on the rims (I've a suspicion someone at work has been at the bike).

Not good nevertheless. Lesson is check bike before I set off.