Forum home
›
Road cycling forum
›
Your road bikes
Another Ribble Gran Fondo and an old Dawes; updated pics

rolf_f
Posts: 16,015
I've had the Dawes for 20 years but I thought I should post it as well to avoid another purely Gran Fondo based thread!
The Dawes is a Horizon from 1990. 501 frame, 531 forks. Weinmann centre pull brakes, Stronglight crankset and Sachs Huret gears (rear mech testing out a second hand Shimano at present). Just overhauled after nearly 7000 miles this year. All its needed all year has been a pair of tyres, a couple of sets of brake blocks, a brake cable, straddle wires (still need to crop those), a chain, the two larger chainrings and some new bar tape much needed after 20 years.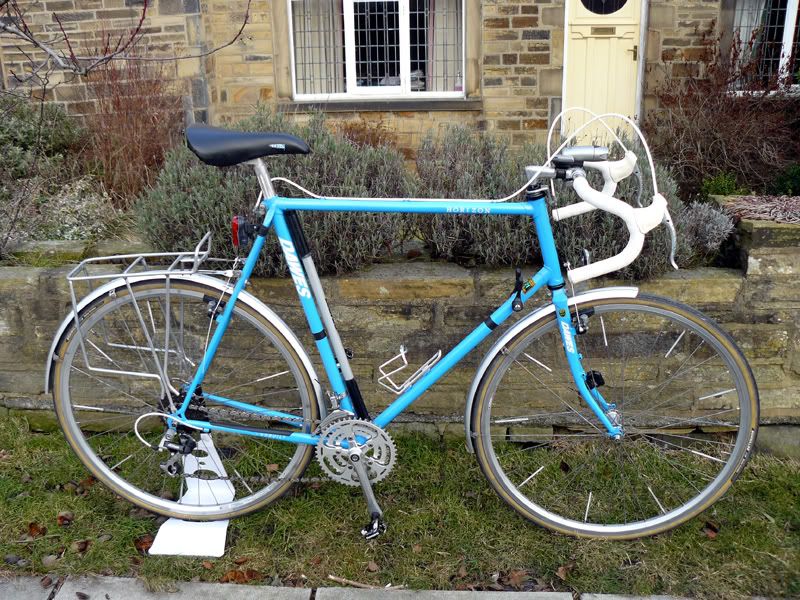 [img
http://i90.photobucket.com/albums/k259/rolfpf/P1080268sm.jpg][/img]
As for the Gran Fondo. Had it since October but only had a chance to take it out three times so far. It is to serve as a commuter and duff weather sportive machine (back up to my Look 585). Just added bottle cages and Crud Road Racers which I think give it a coolness it lacked before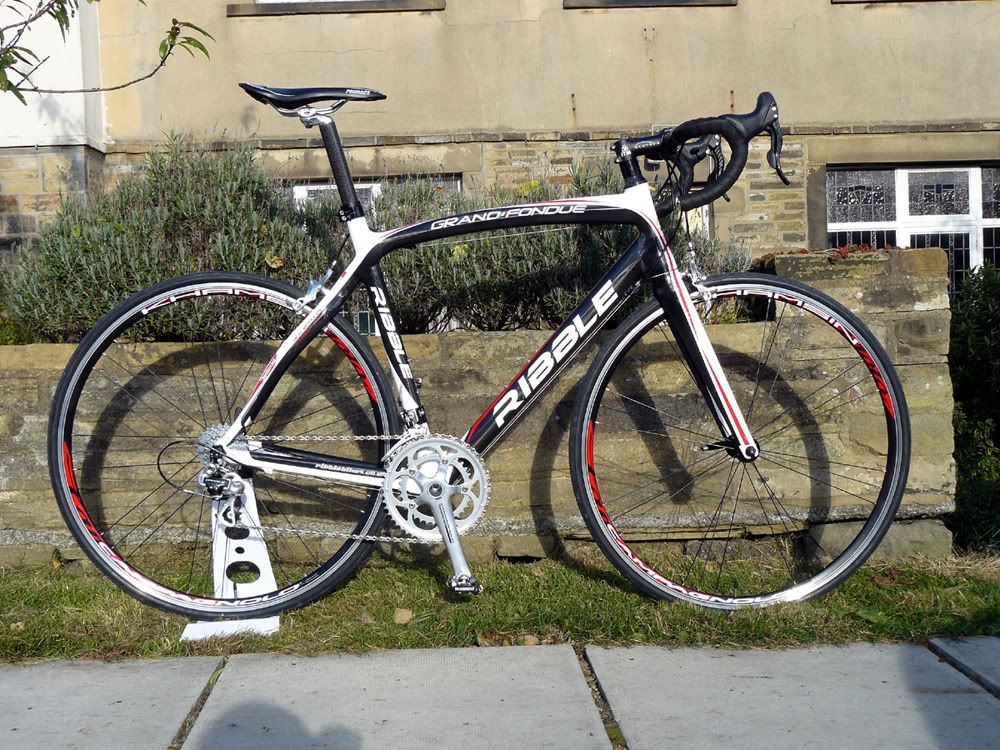 With mudguards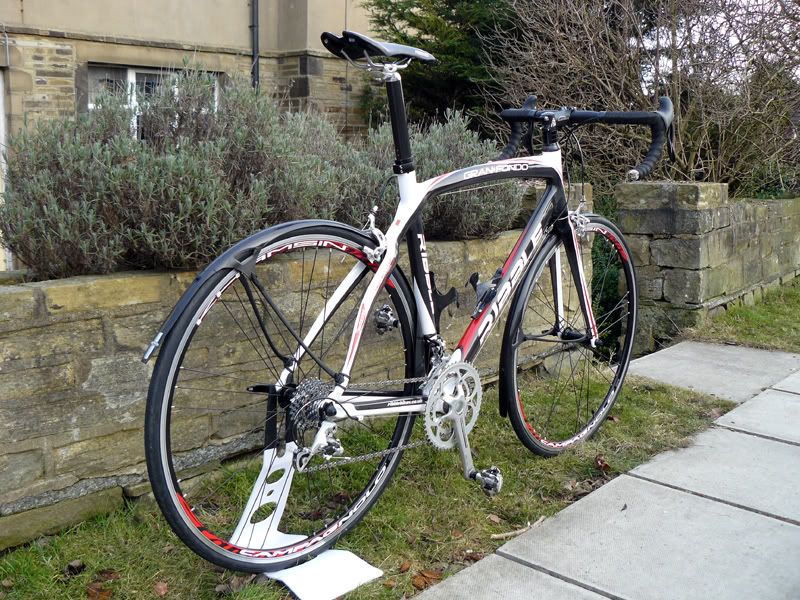 The GF is from the special edition section so spec limited.
Frame: Ribble Gran Fondo
Bars - ITM Alutech
Stem - ITM Alutech
Brakes: Campagnolo Centaur 2010
Gears: Campagnolo Centaur (2011 front mech, rest 2010)
Cranks: Campagnolo Centaur alloy
Seat:San Marco Ponza
Cassette:Campagnolo 11:25 (swapping to a 12:25 when I get the tool!)
Wheels:Campagnolo Khamsin
Tyres: Pro Race Nitro (were meant to be Rubinos but no stock - anyone know how bad these are?! Will probably replace with Duranos).
Bottle Cages:unbranded carbon from Carbonista
[/img]
Faster than a tent.......