Forum home
›
Road cycling forum
›
Road beginners
new to forum...hello!
killer_bee
Posts: 5
just joined the forum, so thought i would say hi...
im always going on my volkswagen forums to find parts/advice and found them so helpful i thought i would do the same for my cycling!
I usually cycle once or twice a week, around 40 miles at a time, often cycling around surrey and london, solo or with a friend.
iv'e got an pinnancle sentinal 1.0, which although was purchased a few years ago has served me well with no troubles atall!
went to sigma sport today to spend some christmas money with a friend, ended up in the clearance shop, going home, and looking like this...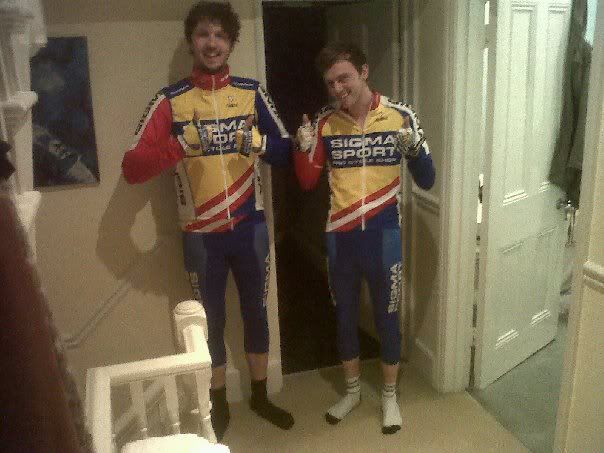 maybe not the best picture in the in the world, but should serve some purpose when on the bikes and each item was only £10!!
just bought some new pedals, shimano R540 for £18.95 off ebay which seemed like a good deal including postage, now need to find some shoes
ill be on the look out on here, if anyone has any, im a uk size 9 which i think translates to a 43 i think so let me know...and yes i do have paypal
thanks people!