Forum home
›
Road cycling forum
›
Your road bikes
Another CAAD9 - Updated
Lagavulin
Posts: 1,742
Picked up my CAAD 9 Ultegra on Saturday.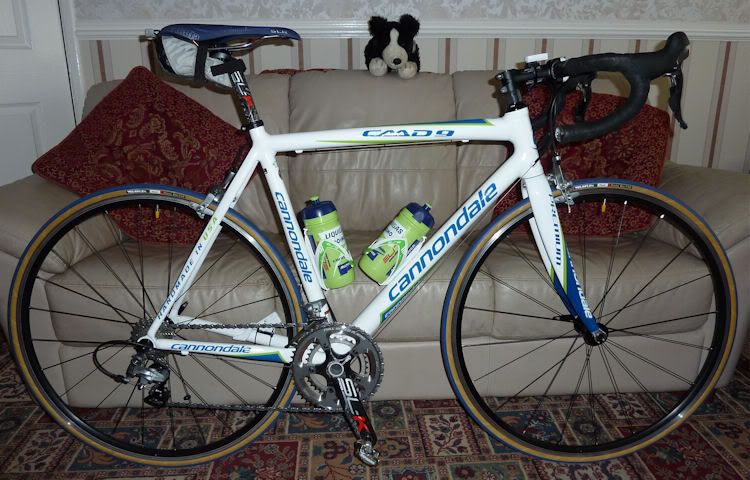 .
Now with comfortable saddle (which doesn't creak like a wooden ship when in the saddle), de-stickered rims, matching SL-K seatpost and lovely Veloflex Pave 22mm tyres.
Loving the supplied FSA compact bars though. I had bought a set of 3T ErgoNovas to put on the Izoard but I may get another set of the FSAs and getting on great with Ultegra 6700.