Forum home
›
Road cycling forum
›
Training, fitness and health
low intensity stuff - does it have to be on the bike?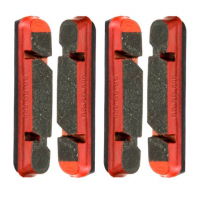 neeb
Posts: 4,448
I just can't be bothered doing really long rides at significantly less than 70% max HR, it's boring, takes too long and is nothing to do with what I enjoy about cycling. Yet I keep hearing that this is important for "base" fitness (except when I hear that it's not and is old fashioned, there seems to be perpetual disagreement on this).

So what I'm wondering is, IF this is really important, does it matter if it is done on the bike or not? If I'm going to do low intensity stuff I'd rather walk briskly, do inline skating or something else. Would that give the same benefits? Are there really any anyway?