Forum home
›
Mountain biking forum
›
Your mountain bikes
Marmite Inbred (Updated with ride report!)

big_southern_jesse
Posts: 729
Yeah, I know, not enough gears, not enough suspension, the wheels are too big, the frame is the wrong material, and the colour scheme is wrong. But I love it!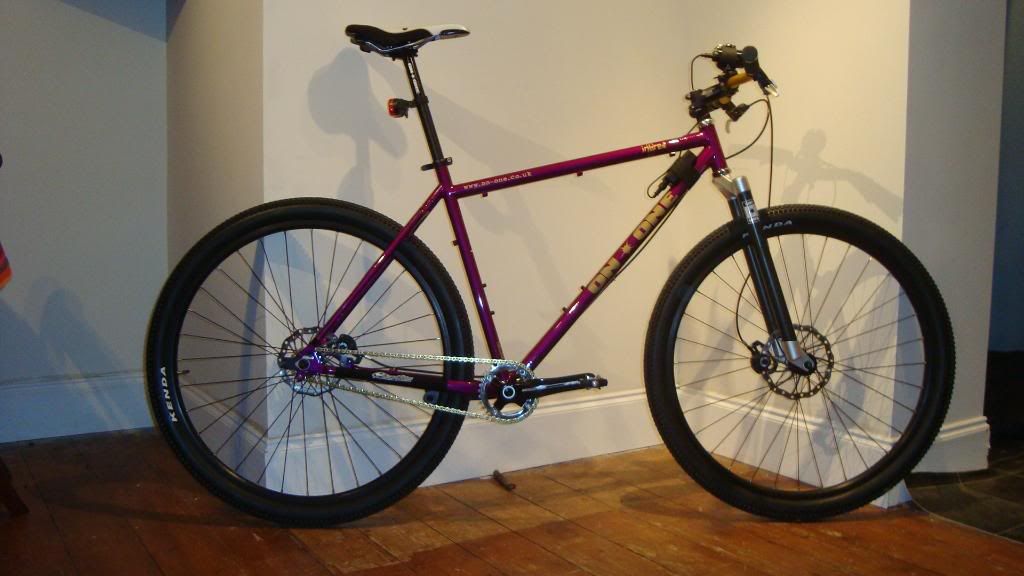 Shiny shiny!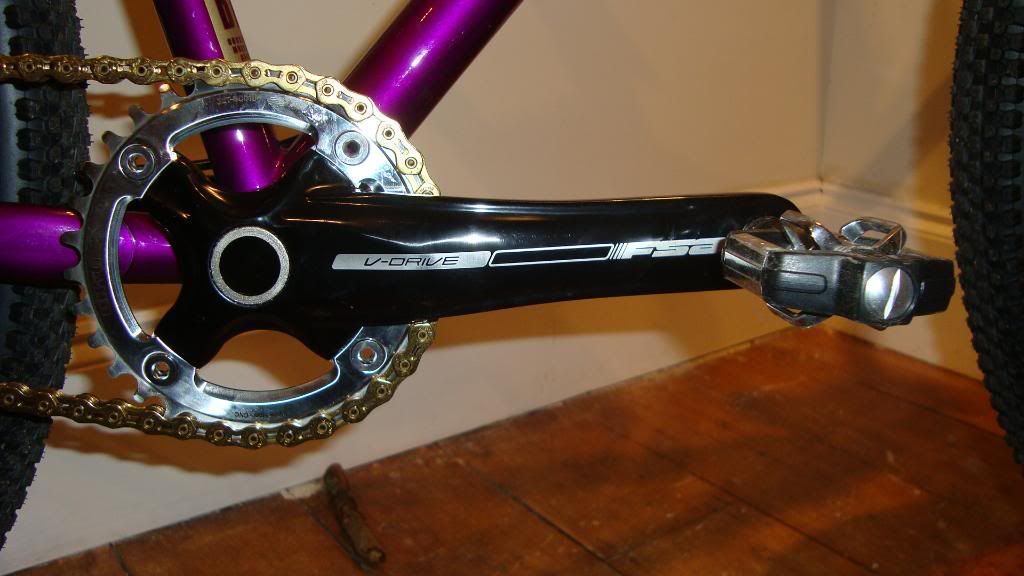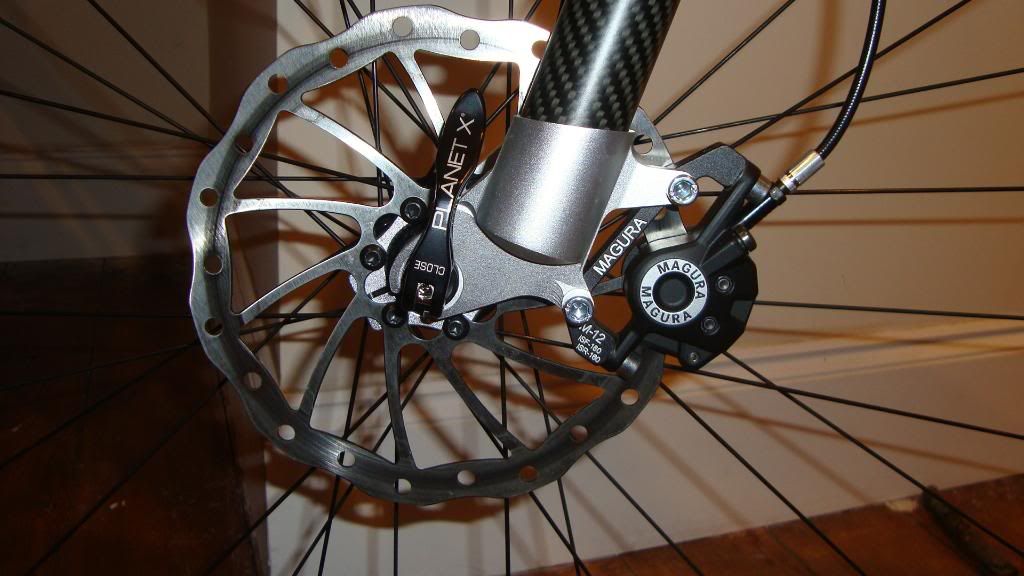 A fairly standard spec:
21" On One Slot Dropout Inbred 29er in Steel On One Carbon Forks On One Wheelset with Kenda Small Block 8's for now. Magura Julies 180/160 On One Fleegle bar in inadvisable GOLD! FSA Crankset with On One 32t chainring, KMC 10 Gold chain and 16/18t sprocket. On One twelfty seatpost and Inbred saddle.
Does it count as a marmite bike if I'm the *only* one that loves it? Or does it have to be a 50/50 Love/Hate split?