Forum home
›
Mountain biking forum
›
Your mountain bikes
My new Lapierre Spicy 516
Tom Barton
Posts: 516
Been after one of these for ages, ever since I rode the 916 at the afan demo day. I'm 6'3" and have always found most bikes a tad short, but i didn't ncessarily want to up size as I like having a smaller manoverable frame.
Either way suits me and my riding style down to a tee, even prefered it over SC nomads and my enduro.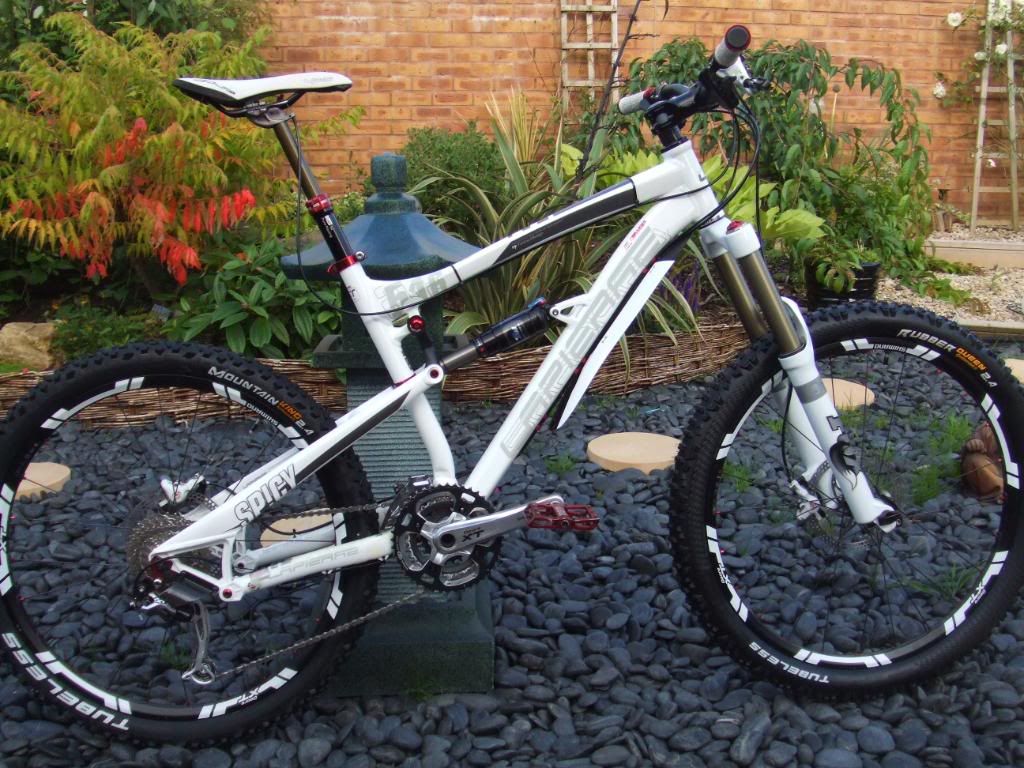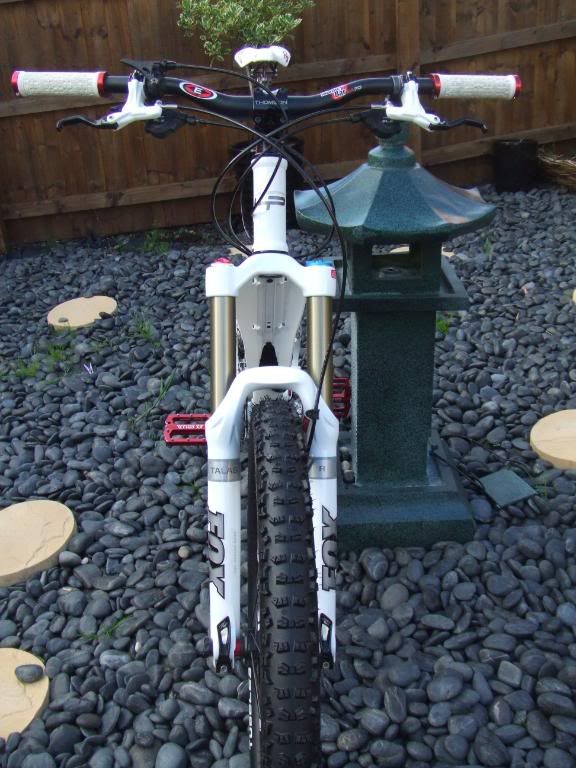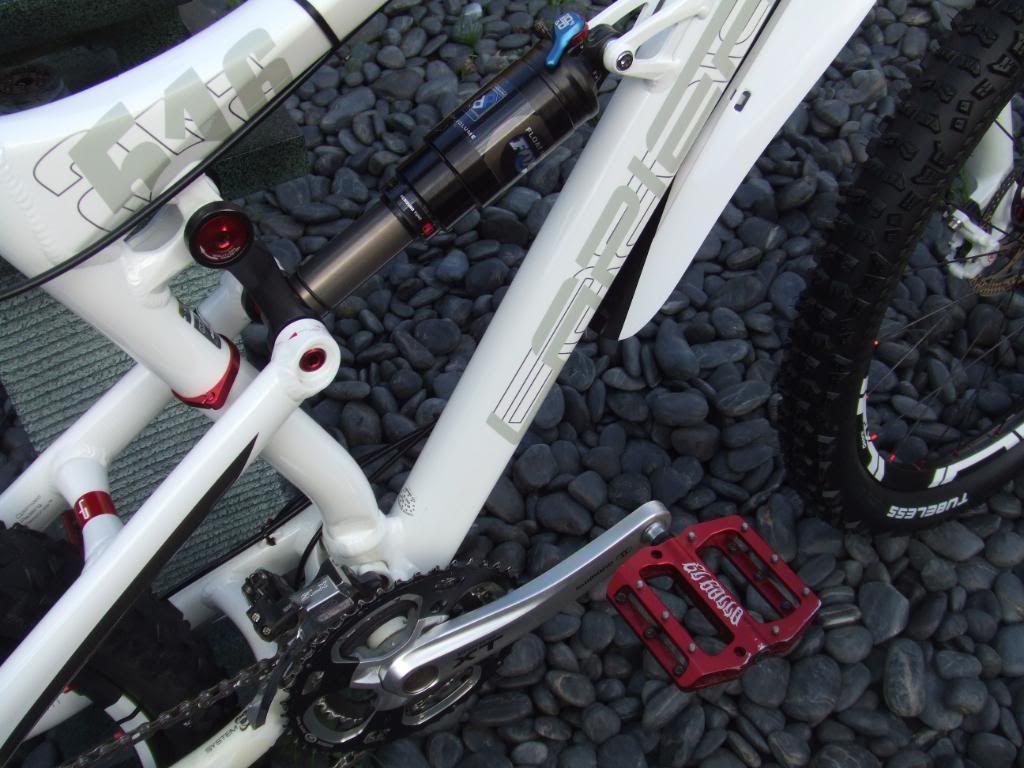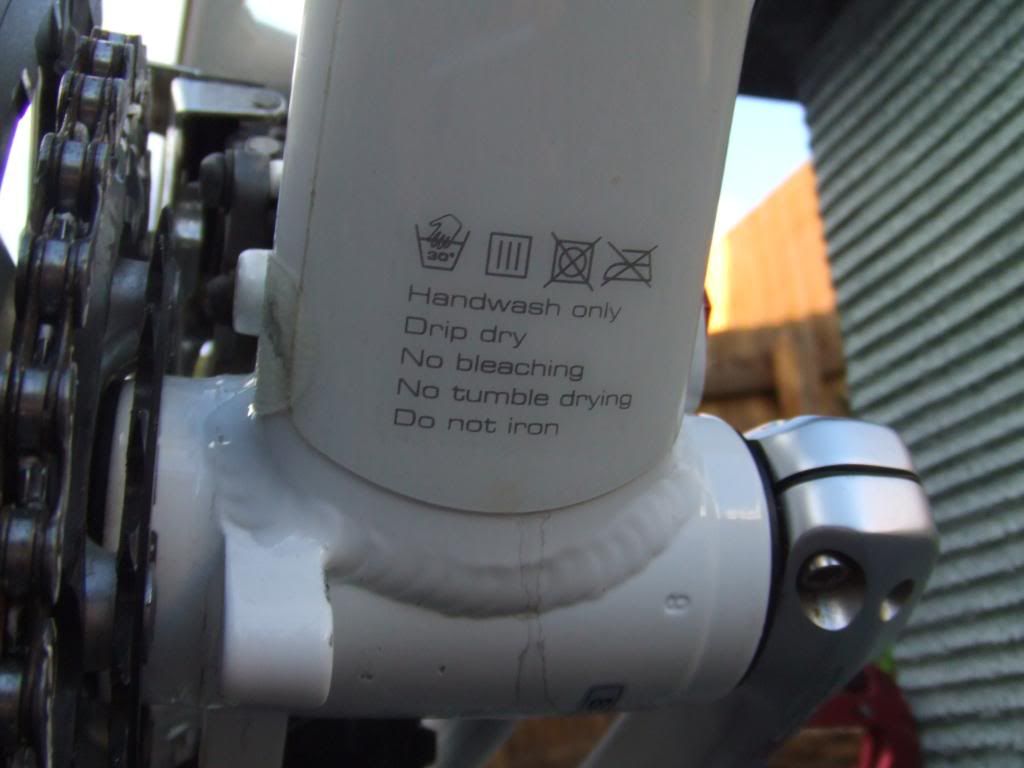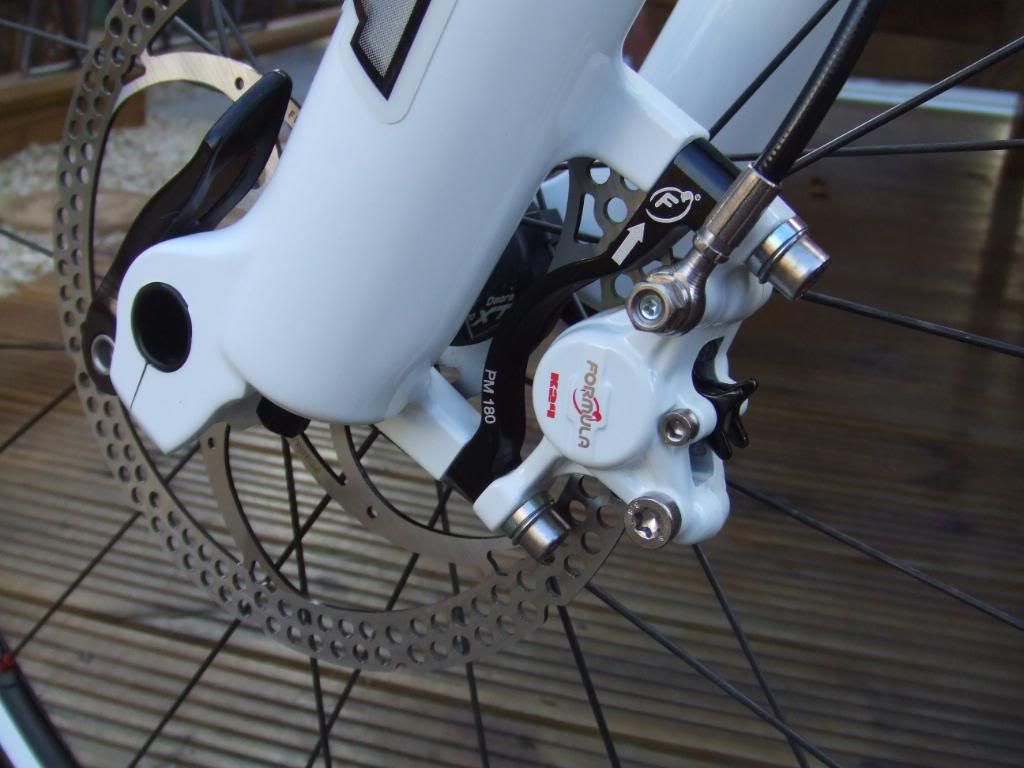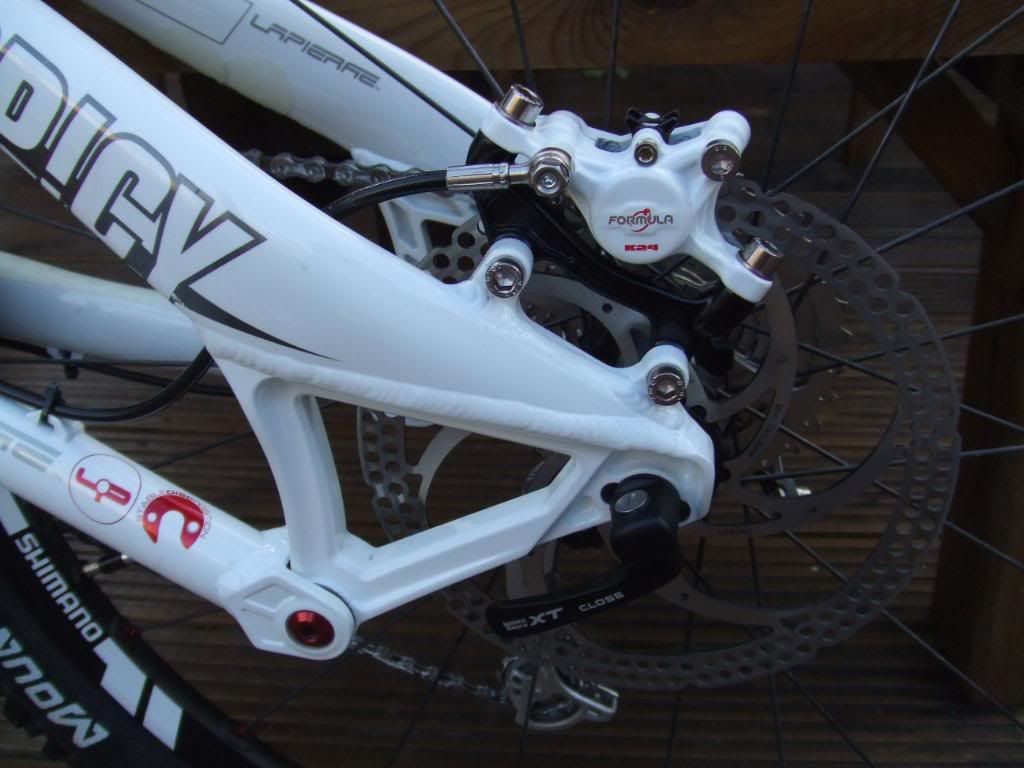 Currently all stock with the notable exception of the Cobra i900 seatpost, which is brilliant for suddenly going stupid and then returning to normal riding with the flick of a lever. Little bit of mud deflection in matching white (lovely summer isn't it?) and the mountain king tyres are better in tubeless than tubed (tried them before - it that could just be superior suspension) but felt it needed a little extra bite for the harder corners so I've decided to try the non-budget rubber queen - its lighter than an equivalant 2.5 maxxis job - its proper 2.4 too, it dwarfs the 2.4 MK and so far I'm very pleased with the RQ..
The bike is amazing, weights in at 30.4lbs with the seatpost and heavier tyre but it still feels light and I've got plenty of scope for lighter parts in the future but it really climbs and decends soooo well...
Dead cuffed with it!