Forum home
›
Road cycling forum
›
Training, fitness and health
diet b*llocks(?) in the magazines...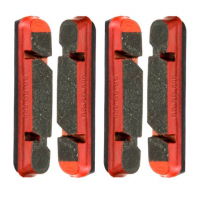 neeb
Posts: 4,448
You can't pick up a cycle mag these days without reading some article touting the latest fashionable dietary recommendations of some dubious self-styled expert suggesting major changes to your diet based on what usually looks like some simplistic one dimensional generalisation. Cycling weekly had a particularly dodgy sounding one recently implying that you could work out whether you were a "protein type" or "carb type" based on things as tenuously connected as whether you had an anxious personality type. Some people will read these articles and make major changes to their diet - is this really responsible journalism?

One thing a lot of the current trends have in common is suggesting a high protein / low carb diet, often avoiding "inflammatory" wheat (as far as I can tell probably not an issue unless you are one of the 1% of the population that has celiac disease), but also often suggesting quite a high dairy intake in the form of protein drinks & supplements. Now, I don't know about anyone else but if I ate the sort of diets they are suggesting in these articles I would fall over and/or waste away - I'm 5'9", 62kg and I need my carbs! I eat a lot of wheat in the form of wholemeal pasta and wholemeal wheat and rye breads with lots of seeds and grains in them (I'm +/- vegetarian and also eat lots of veg and fruit and am careful to top up protein from tofu, some fish, some cheese, pulses etc). Actually though, I suspect a substantial percentage of my protein comes from wheat and seeds - my wholemeal pasta actually has 16g protein per 100g (more than twice the amount found in most rice incidentally). I feel very healthy on this diet, have no weight problems and would be very reluctant to change unless someone could make a very good argument for doing so.

There's some evidence that a high dairy diet may not be very good for your health and could be linked to prostate cancer and inflammation amongst other things, and yet a lot of these high protein diets encourage regular consumption of concentrated dairy proteins in the form of whey and other milk based products. I wonder how much of this trend is driven by the manufacturers of these products?

So, is there anything solid behind these articles or is it all b*llocks? And in particular, is there any reason why someone like myself who has absolutely no weight problems, presumably doesn't have celiac disease, is very active and feels healthy should cut down on carbs and/or wheat?