Forum home
›
Mountain biking forum
›
Health, fitness & training
Training when you're ill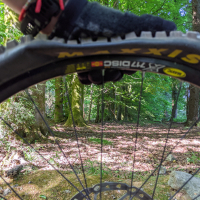 endurojcb
Posts: 167
Does anyone have any advice about training when you've got a cold?

I've had one for a week now (a guy at work has had the cough for 3 weeks now). I haven't trained for the week either, but I need to get back into it but don't want to end up with a full on chest or sinus infection.

I have a nice bunged up nose and tickly cough to go with it but don't really know what I should and shouldn't do. If I do anything it'll be in the gym so it'll be warm-ish compared to outside so can I / Should I push myself or just wait for it all to pass??
2007 Merlin Malt 4