Forum home
›
Road cycling forum
›
Training, fitness and health
Is intensive training really good for you?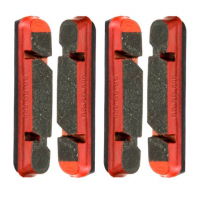 neeb
Posts: 4,448
Simple question, but probably not a simple answer...

We all know that regular moderate exercise, not being overweight and eating well is good for you and increases your chances of living a long and healthy life, but is there a point where really intensive training stops being good for you (in terms of healthy life expectancy, not just fitness)?

Sure, you see plenty of sprightly 70 year old cyclists, but there don't seem to be many 90 year old ex TdF winners around... I can't help wondering every time I climb off the indoor trainer after a particularly exhausting workout how much damage all those free radicals are doing in the long term; it seems that there should be a cost to the body for pushing it so hard, or is it really the case that the more you do as you get older, the longer you will be able to keep doing it?