Forum home
›
Commuter cycling forum
›
The workshop
Project 'A' - photos and questions!
UnworthyPapaLazaru
Posts: 422
I think I had mentioned previously on this forum that I was going to do up and convert a bike to a ss/fixie. I had a bike but it had 26" wheels so the idea was quickly ditched.
Today I got a new bike to convert...Its a Peugeot 12 speed (it has ten) racer.
It has girlie bike like handle bars on it and I like them (also got a set of drops included)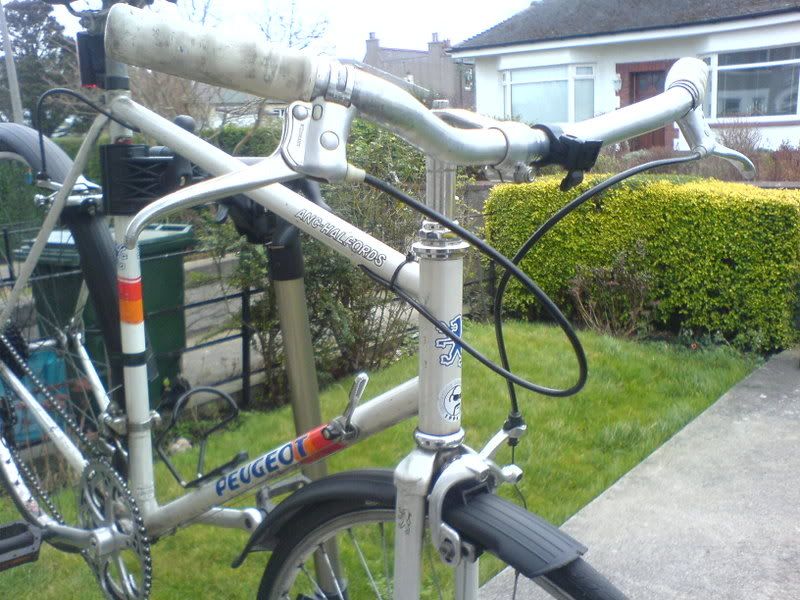 The bike is perfectly ridable as it is, which is a good thing as i understand that French built bikes have weird threads etc. I should be able to make do with what I have bar a few bits and bobs. Thats where my questions start!
The Chainring. Its pretty big, 52t. Will I be able to buy off the shelf for this?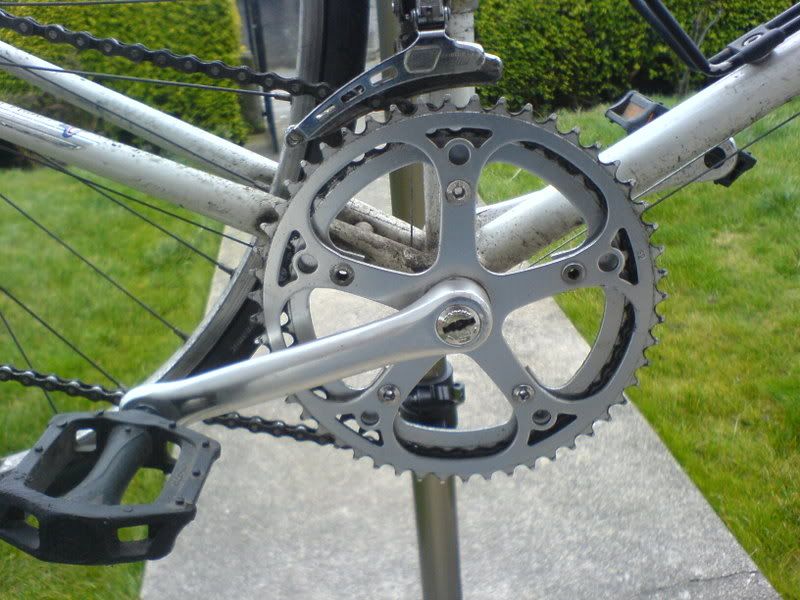 Wheels/Drop out - Im pretty sure its ok for conversion, can one of the resident mechs confirm??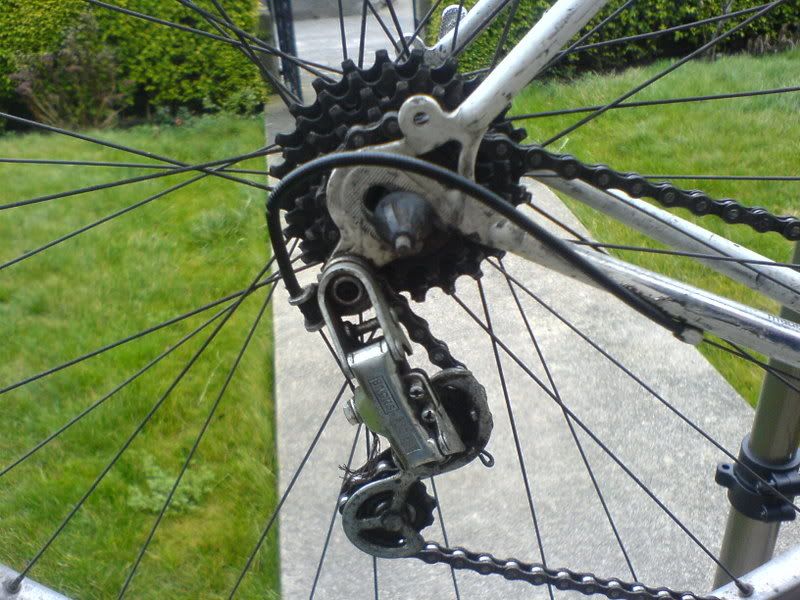 I'll have more questions no doubt. Enjoy some more 'before' photos!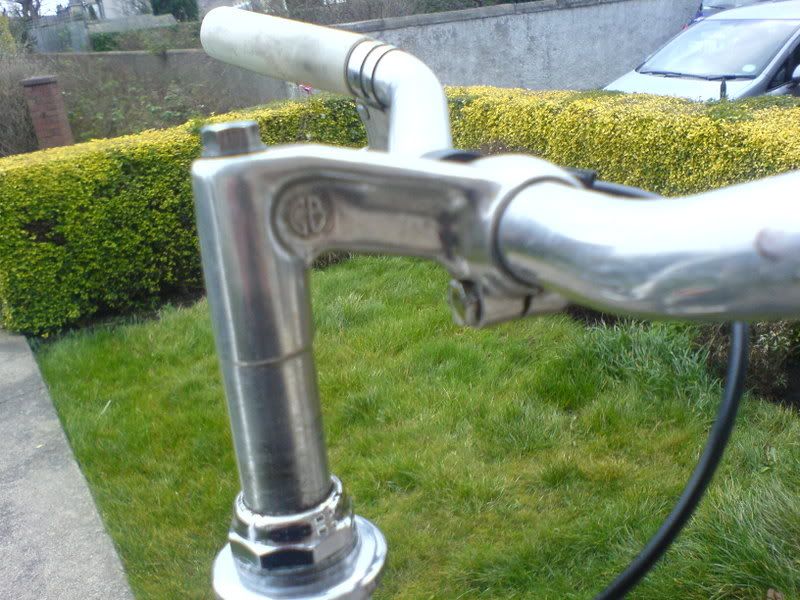 This rust patch wont be a problem will it?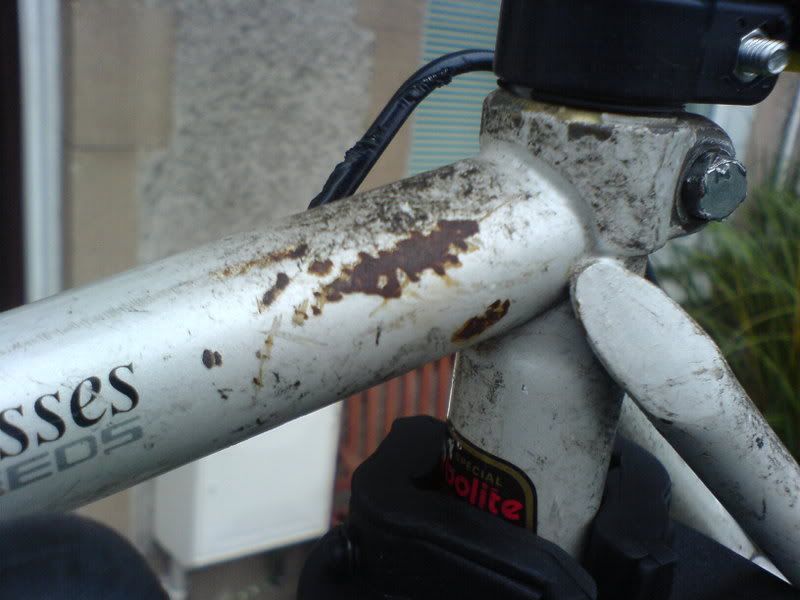 Cannondale F500
Peugeot Fixed Gear
Specialized Hardrock
Baordman Team Carbon
Haro Freestyler Sport 1984
Coming Soon...Canyon Nerve AM 7.0