Forum home
›
Road cycling forum
›
Road general
Attaching a fixed/track cog and lockring to a Giant Bowery
blorg
Posts: 1,169
OK, so I got one of these this morning and have it pretty much all assembled but the fixed cog did not come attached as I expected.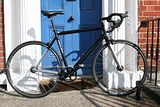 I have three bits, a screw-on cog, a lockring and a rubber ring that seems to fit perfectly into the lockring (this rubber ring came in a seperate bag with some other screws and stuff so it may be unrelated.)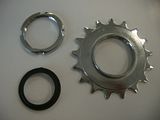 How do I attach this- what sort of tool do I need? Preferably from CRC or Wiggle, or if it is likely to be found in my LBS. Is it a standard freewheel lockring tool or are the fixed ones different?