Forum home
›
Mountain biking forum
›
Your mountain bikes
Sophie
paulfitz
Posts: 103
Seen as I cant get the hyperlink in my signature to work, well Ive had her a few months now and also coz I moved me censored today and cleaned Sophie, I thought i'd post a few pics of her on here.
Sophie is my 1st ride since falling for a Raleigh Activator during my teens, so I havent got anything to compare her to really, but she did feel better than the Carrera Fury, Marin Northside Trail and the GT Avalanche that were about the same price as her... got her on sale for 560 and managed to blag a free lock and helmet aswell so pretty good deal I reckon.
She may not have all the vital stats of some of the other models on here but she Ive fallen for her ha ha ha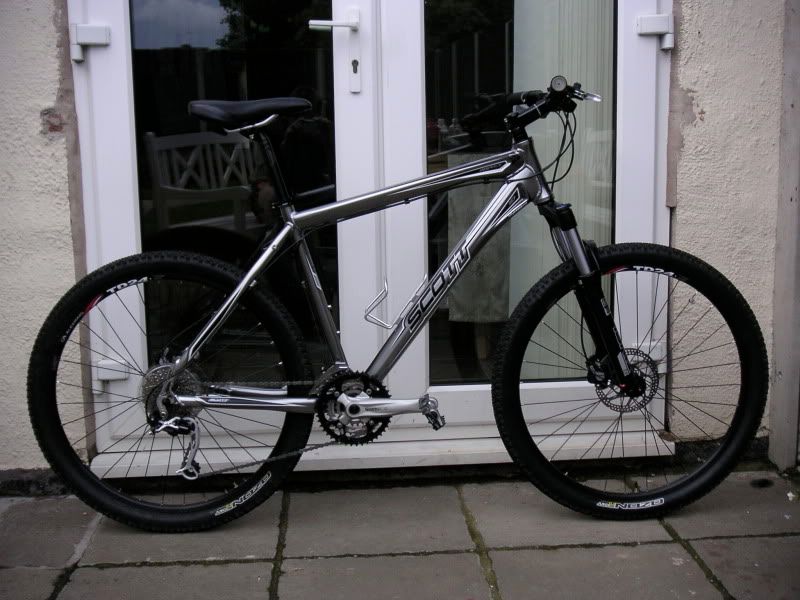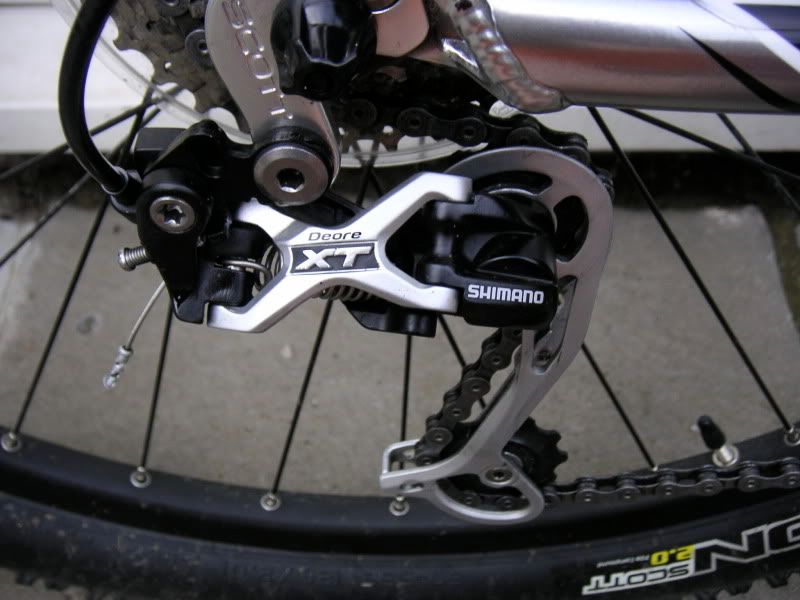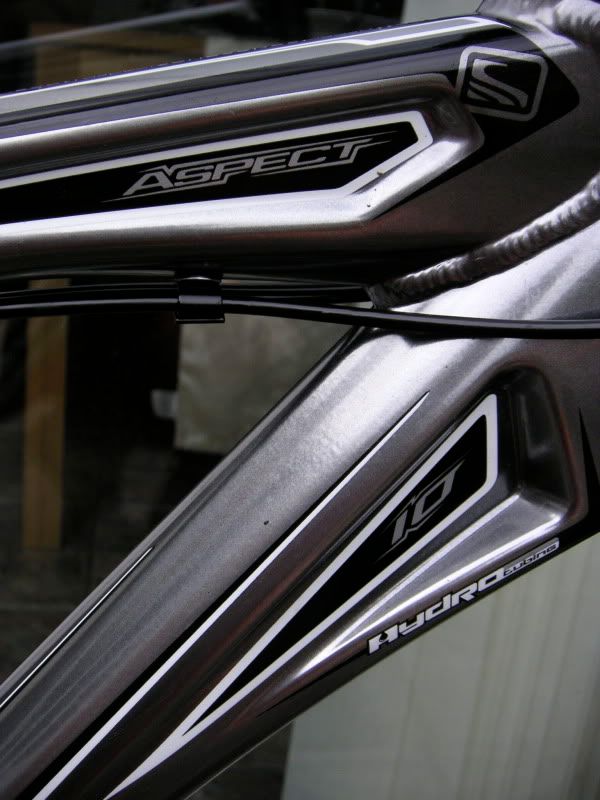 All standard at the moment - did have plans until the boss decided she wanted a baby, and she is now 14 weeks preggers with our 1st 8) So all that cycling = infertility bollox is, well, bollox!!!
I do like the look of some of the handlebars and seatposts on carboncycles - so thinkin I may treat myself shhhhhhhhhhh 8) Im gonna get some Wellgo MG 1's - the standard pedals have been ok so far but it pissed down the other day and they got shown up big time, and i'd like some lock-on grips aswell.
As parts get damaged and I replace/upgrade them, Im thinkin of goin for a pure black "stealth" look as i dont think bright colours are really gonna go with the anodised finish of the frame.
Read an article on here a while back about censored -pit set-ups and was just wonderin about how anyone else has there bars arranged - Does swappin the shifters & brakes around make a noticeable difference???
Cheers guys and Thanks for all the help ive received from bikeradar so far, feel free to add any comments and constructive criticism!!!
Cheers again,
Paul
<a><img></a>