Forum home
›
Road cycling forum
›
Workshop
11-34 cassette on a short mech?
I'm off cycling abroad in May with the nearest and dearest. She rides a Liv Langma with an ultegra r8000 groupset. She currently has a 11-30 casette with the shorter Shimano rear mech.
This guy on YouTube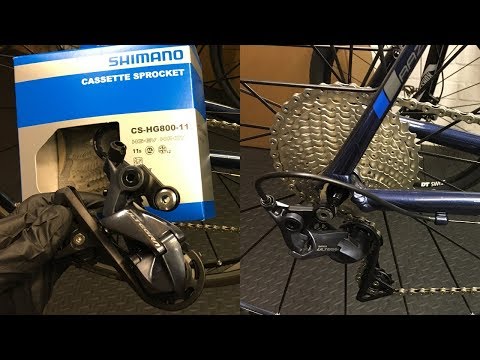 https://youtu.be/mltI7fkfP5I
demonstrates you can run a 11-34 on the shorter mech...it appears to work ok.
My question is about my options in case this doesn't work for me and I do need a longer mech. Do I need to buy a whole new rear mech or can you just buy the longer cage between jockey wheels? If I can't just buy a longer jockey wheel cage and have to buy the whole longer rear derailleur...would a wolftooth roadlink be a more affordable work around?
Thanks in advance