Forum home
›
Road cycling forum
›
Pro race
Giro in Abruzzo next year!
Last year it went through my village for the first time, so can't beat that.
Day 1 is a TT along the Costa dei Trabocchi, and a newish cycle path.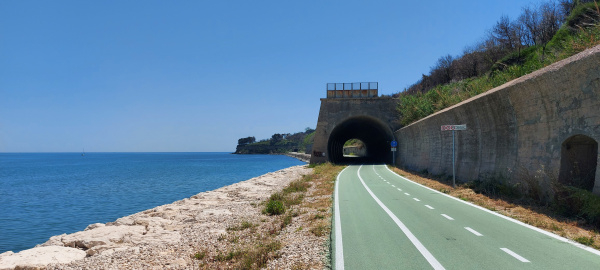 Day 2 looks like one for the sprinters, mainly flat along the coast but with a diversion inland to the city/town of Chieti.
Day 7 is the big one, the first mountain finish at Campo Imperatore. I rode up there for the first time in May this year, it is spectacular, but the weather could be a massive problem.
This is Santo Stefano di Sessanio, which is beautiful and on the route to Campo. It suffered in the 2009 quake, and the population is so low there are schemes where they help you to set up business there.
Near the summit, I can't describe what it is like riding here. I had thought the climb would be easy, as it was just a long, long drag. But by the time you get here, you are done, and then th gradient goes up.
The landmark hotel at the top. Mussolini was placed under house arrest here following the Italian surrender. The Germans wanted him as a figurehead to keep Italy in the fight, so they sent paratroopers and gliders in, and whisked him away in a Fiesler Storch.