Forum home
›
Road cycling forum
›
The cake stop
Cold room solutions.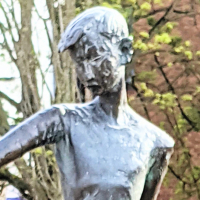 DeVlaeminck
Posts: 8,348
We moved house in the Summer and our bedroom is freezing - it has a radiator but it's far colder than any other bedroom - it's like going back to my childhood before we had central heating and a gas fire in each bedroom.
1 It's mostly above the garage which is unheated - the garage ceiling is lined with thick foam.
2 - it's at the end of a fairly long thin house so has 3 external walls though one end is an en- suite so the actual bedroom only has one end with double glazed window and door to a balcony.
3 - Half of the bedroom ceiling is very high and follows the slope of the roof (no loft space) which gives a nice spacious feel but I'm guessing lacks (much) insulation - was thinking a false ceiling might enable me to add some.
It's a 60s/70s build I'm assuming it'll have cavity wall insulation but I'm not sure ??

Anyone more familiar with this kind of thing advise what the starting point is?
[Castle Donington Ladies FC - going up in '22]