Forum home
›
Road cycling forum
›
Is it always better to gift Strava Premium membership rather than to buy it yourself?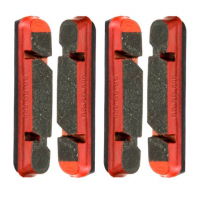 neeb
Posts: 4,467
So I've just gifted my GF another year of Strava Premium (mainly because I'm more into her data than she is..
).
I think it cost £1 less than it would have done if she'd bought it herself, and it has the advantage that I can be sure it won't autorenew without having to twiddle any account settings. I also received a voucher code for one month free membership for myself, which basically extends my expiry date by one month.
So should we all buy memberships for someone else in a reciprocal arrangement, rather than directly for ourselves?