Forum home
›
Road cycling forum
›
Pro race
PTP 2021: Critérium du Dauphiné - 30 May to 6 June
Am away for the bank holiday and might forget about this so thought I'd get this thread up and running early.
The Tour de France warm up race... albeit without Rog or Pog! Maybe Froome will turn things around here...
Route has a few lumpy days, a 16.5km TT, and three uphill finishes in the Alps: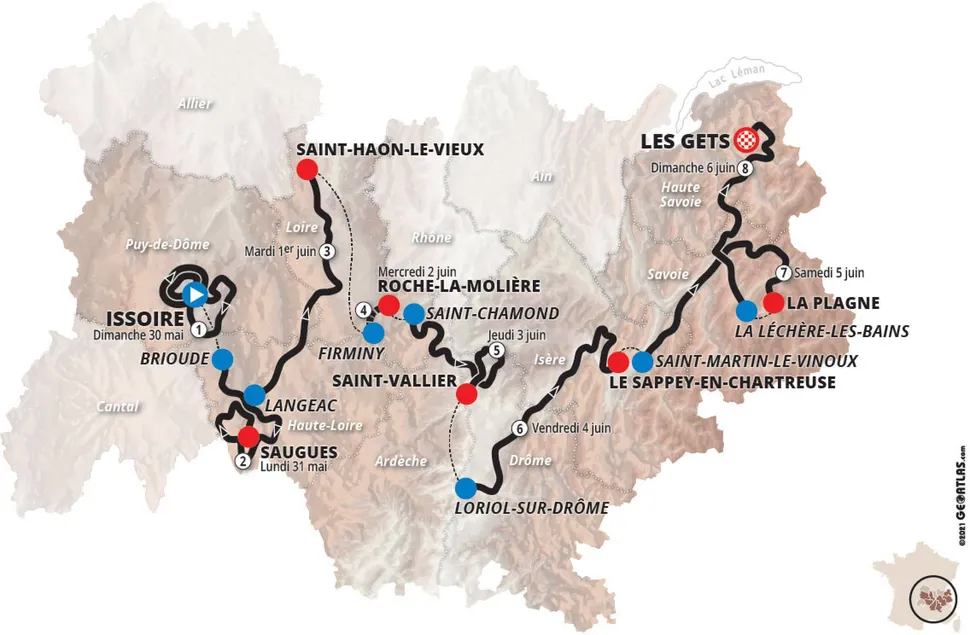 Startlist
here
, although its not complete yet
Previous winners
2020 MARTÍNEZ Daniel Felipe
2019 FUGLSANG Jakob
2018 THOMAS Geraint
2017 FUGLSANG Jakob
2016 FROOME Chris
2015 FROOME Chris
2014 TALANSKY Andrew
2013 FROOME Chris
2012 WIGGINS Bradley
2011 WIGGINS Bradley
All picks in by 12 BST each day.