Forum home
›
Road cycling forum
›
Workshop
New brake rotor weird wearing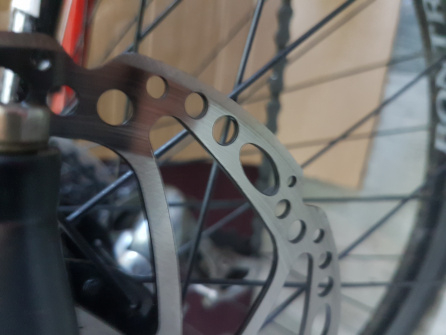 I just replaced the disc rotor on my TRP hy/rd brakes (on a whyte suffolk)
Maybe first mistake was not replacing pads at the same time?
Taken the bike out to bed in the pads, good stopping power but maybe a bit squeaky under very heavy breaking. Got back and noticed seems the contact surfaces dont seem to be lined up as there's a 2mm rim of un-used rotor?
From memory of the last time i changed the pads is they kind of clunk into place and there isnt a huge amount of adjustment. Looking at the old rotor (identical part) and doesnt have the same wear problem... is this something i can adjust... any ideas on what i might have done wrong?
Any advice much appreciated!