Forum home
›
Road cycling forum
›
Pro race
PTP 2021 - E3 Saxo Bank Classic (Harelbeke) - 26 March 2021
gregster04
Posts: 1,650
As I had some free time and am excited about this one, I thought I would get this thread up and running.
The 64th edition of the race takes place this Friday (26th March) starting and finishing in Harelbeke. Hpwever, the peloton will have to negotiate (amongst others) the small matter of the Tiegemberg, Karnemelkbeekstraat, Oude Kwaremont, Paterberg, Kapelberg, Stationsberg, Eikenberg, Boigneberg, Berg Ten Stene and Taaienberg before crossing the finish line.
For a little idea of what the peloton will be experiencing, I've just enjoyed watching this little preview video of the route: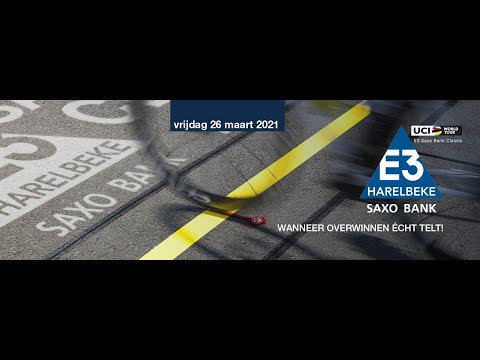 https://www.youtube.com/watch?v=ks_MOwJ6bcA&t=5s
You can find more general information about the race at the official website here:
https://www.e3saxobankclassic.be/
You can find a provisional startlist here :
https://www.procyclingstats.com/race/e3-harelbeke/2021/result/startlist
Here is a list of previous winners:
2019 ŠTYBAR Zdeněk
2018 TERPSTRA Niki
2017 VAN AVERMAET Greg
2016 KWIATKOWSKI Michał
2015 THOMAS Geraint
2014 SAGAN Peter
2013 CANCELLARA Fabian
2012 BOONEN Tom
2011 CANCELLARA Fabian
2010 CANCELLARA Fabian
The long-range weather forecast is suggesting showers and wind, so get your picks in and enjoy.